Persefoni - Portraits of an artist
Portrait session with Painter and Model Persefoni Nestorudi in Stockholm, Sweden
"Portraits capture the soul"
they say...
Persefoni is a multitalented individual - she's a model and a painter and she's amazing at both. Check out her pages
here
 and
here
. I connected with her through a common friend on facebook. She's an artist, based in Stockholm and her paintings have graced the walls of many a gallery here. We got chatting and I proposed the idea of shooting a few portraits of her in her studio where she paints. 
For an artist, this is extremely personal. This is like exposing one's inner-real self to the world. As she puts it in her own words...

"This is the most intimate shoot I've ever done and I have been almost naked in front of the camera in other sessions. But this is who I am, in my space, standing with my paintings... vulnerable and a little scared. But still I am proud and I feel gratitude every day towards the people around me who believe in me and also towards myself... because I took some important decisions a few months back."
And I'm thankful to Persefoni for sharing this intimate moment with me in my pictures. Its a unique challenge, especially for me as a portrait photographer, to be able to capture that inner self of a person I am photographing.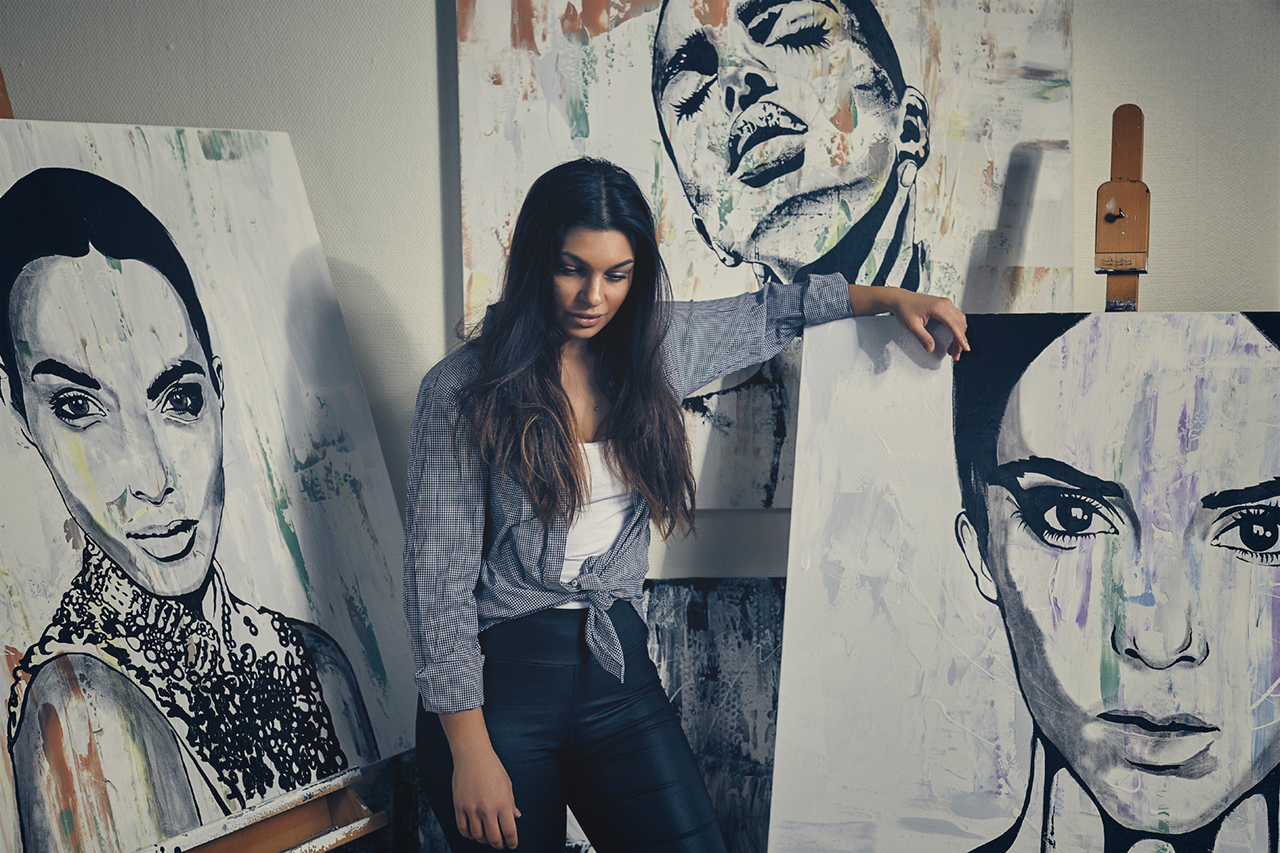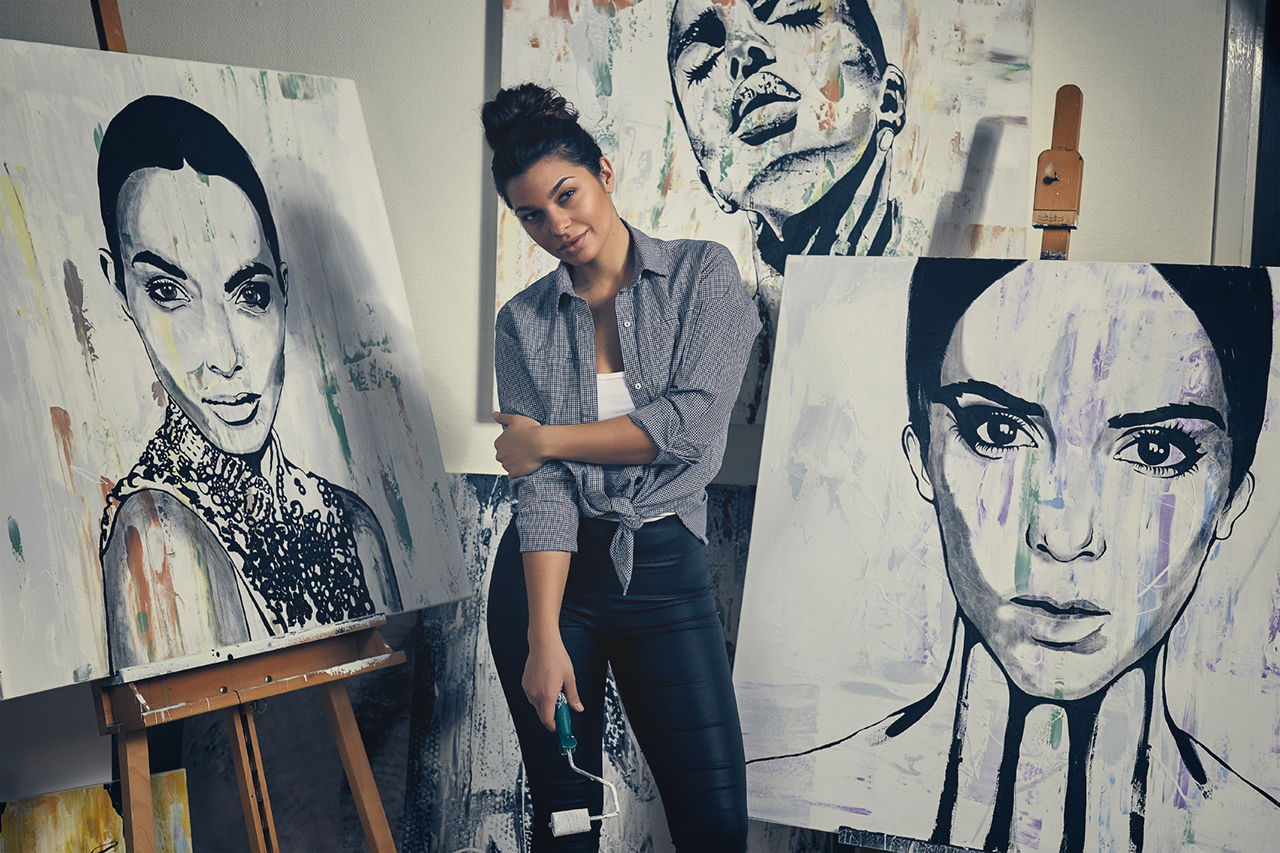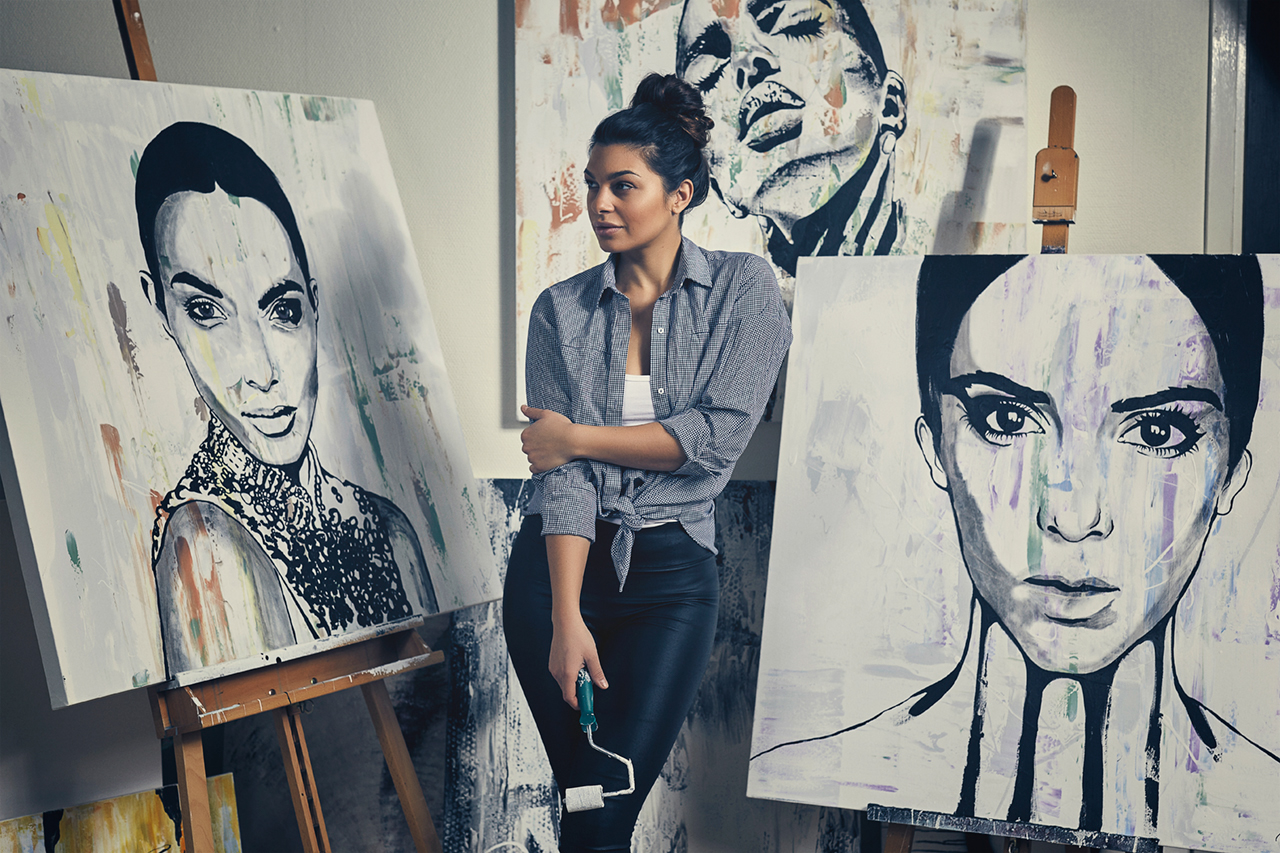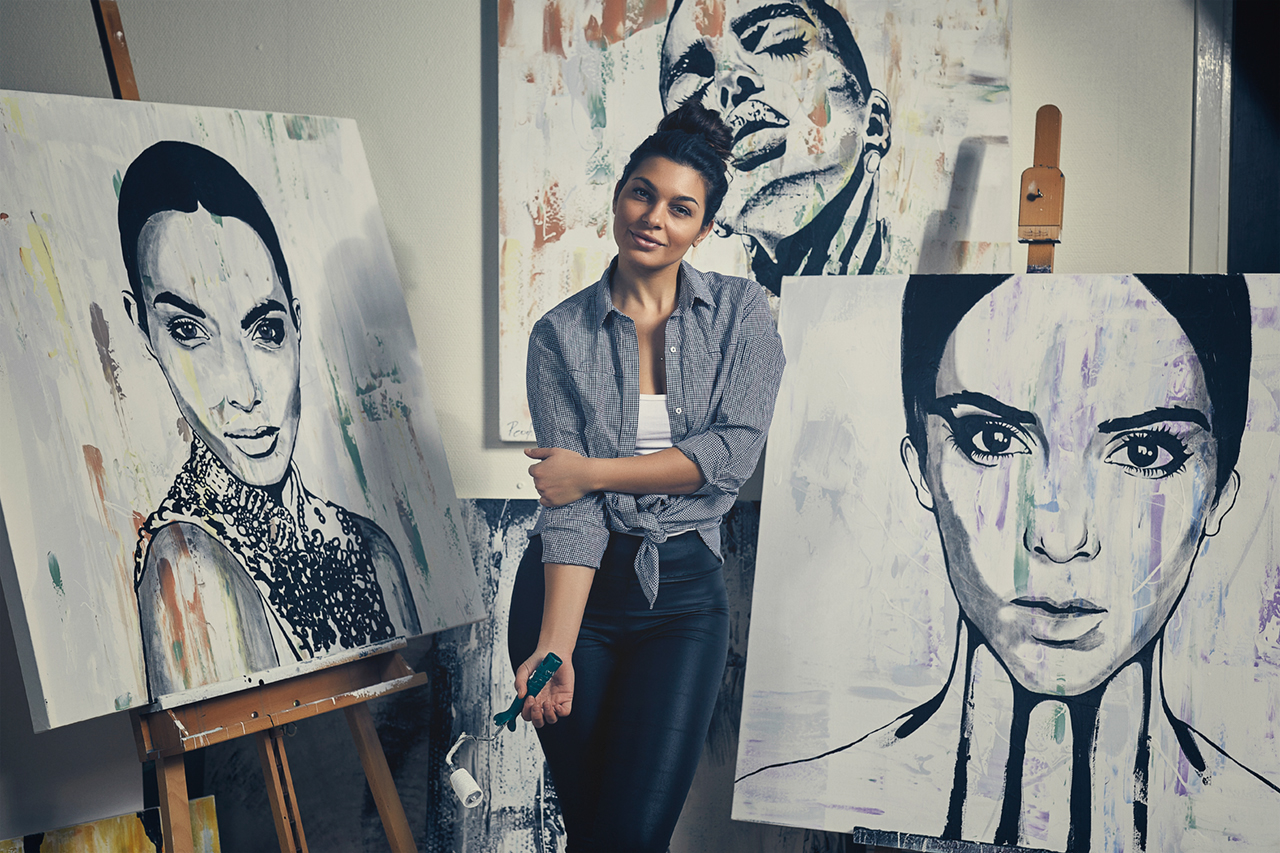 Let me know your thoughts about this shoot in the comments section below. Write to me at debabrata.ray@gmail.com for enquiries or collaborations.

For the nerds, technical info for the shoot:
Camera: Canon 5D Mark III
Lens: Sigma 50mm f/1.4 Art
Light 1: Godox AD600 B (Bowens mount)
Light 2: Godox AD360 
Modifier 1: 90 cm Deep Parabolic Softbox - Silver without any diffuser for contrasty light. Mounted on light 1 - Key light

Modifier 2: 7ft silver deep umbrella - For fill
I was shooting tethered to my 15" Macbook Pro using Tether Tools, USB Tether pro cable into Phase One Capture One Pro 8.3.3
Here's a behind the scenes shot of the setup used in the shoot: