Portraits of tattoo artists - Part 2
Second in the series of Portraits of Tattoo Artists...
Remember, I did the series - portraits of tattoo artists for Iron & Ink - one of the best tattoo shops in Copenhagen? So the guys at Iron & Ink loved the pictures so much, they wanted to replicate the series for the team in Vejle (another city in Denmark, a couple of hours train ride from Copenhagen and apparently the headquarters for Iron & Ink).
We scheduled the shoot on a saturday and I took the early morning train from Copenhagen to Vejle for a 10am start. I was greeted at the tattoo studio with Hawaro (the owner) and his highly energetic and talented artists - some of whom were here from London as well. It was a great platform for me to also test out my new ultra-portable lighting setup. For lighting I was using the Godox AD-180 200WS bare bulb flash and a Walimex pro softlighter umbrella. I can say this - the light from this combination is pure beautiful!
I took portraits of the artists against various setups both within the studio and outdoors. For outdoor shots I used a Tiffen 8 stop variable neutral density filter - which worked like a charm without any color shift or sharpness issues. Again, having a super portable lighting setup really helped as it was easy to move around my lights without getting in the way of people or big setups. Also as these Godox flashes are battery powered - therefore no hassles of messy wires lying around and people tripping over them..very useful when working in crowded situations!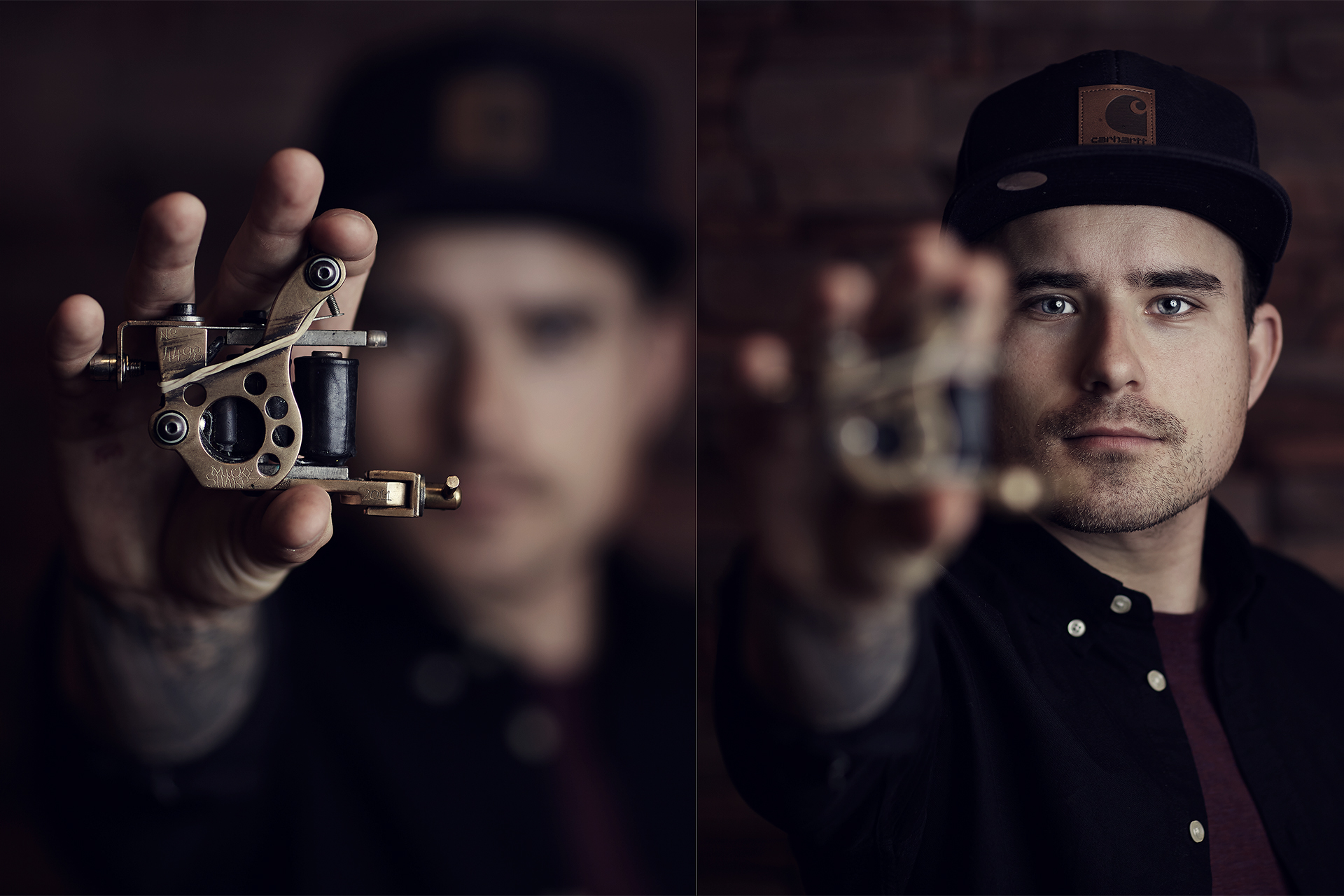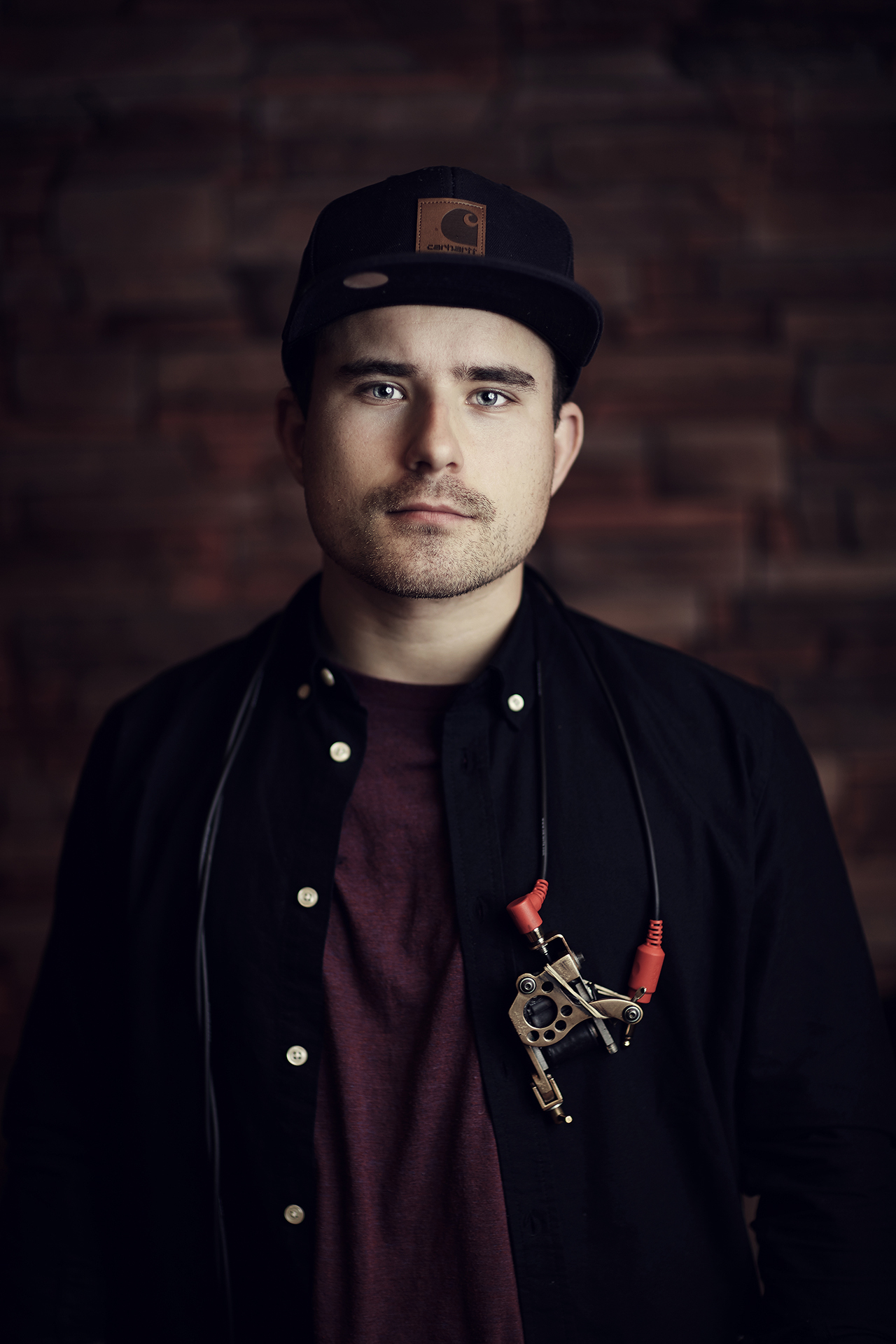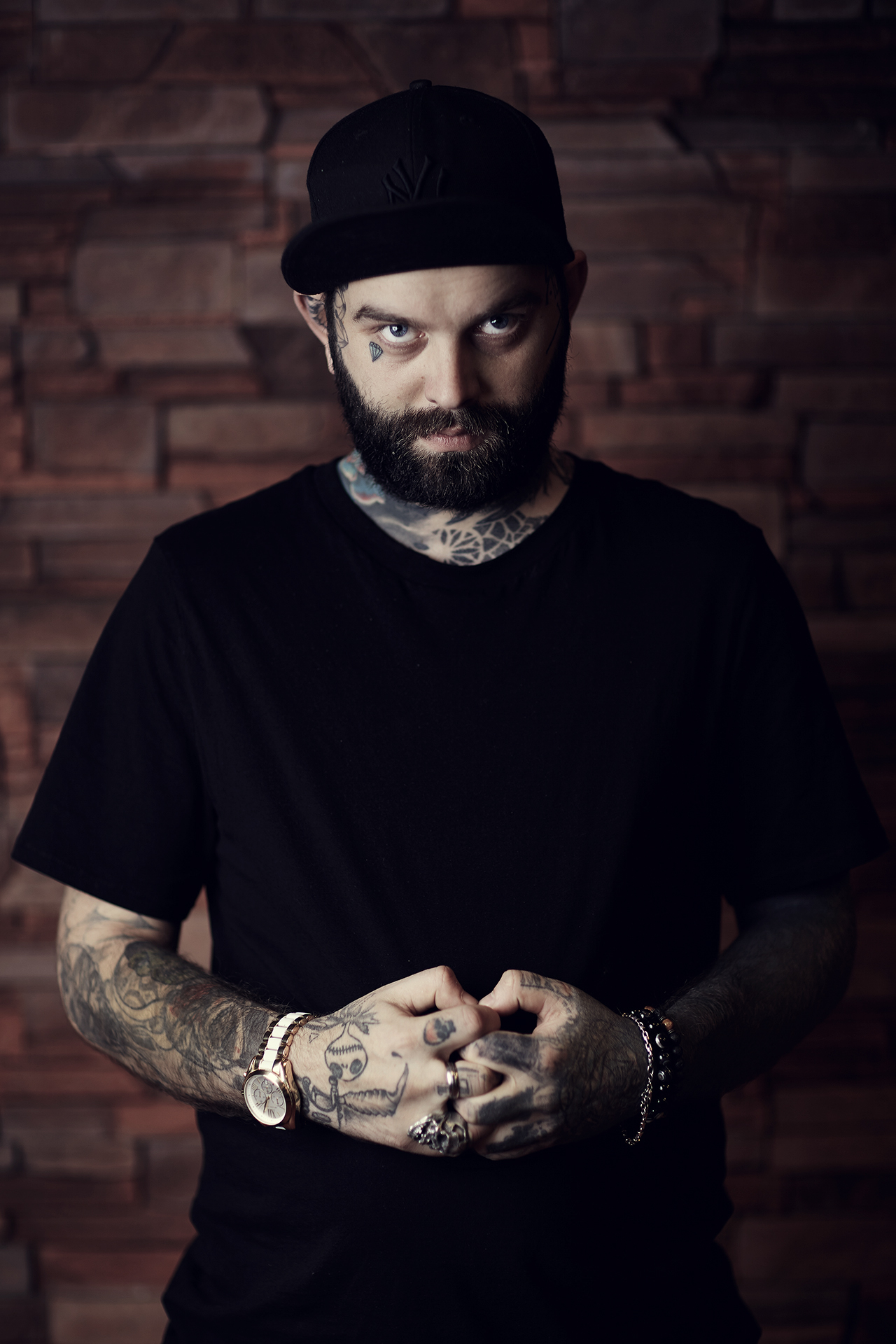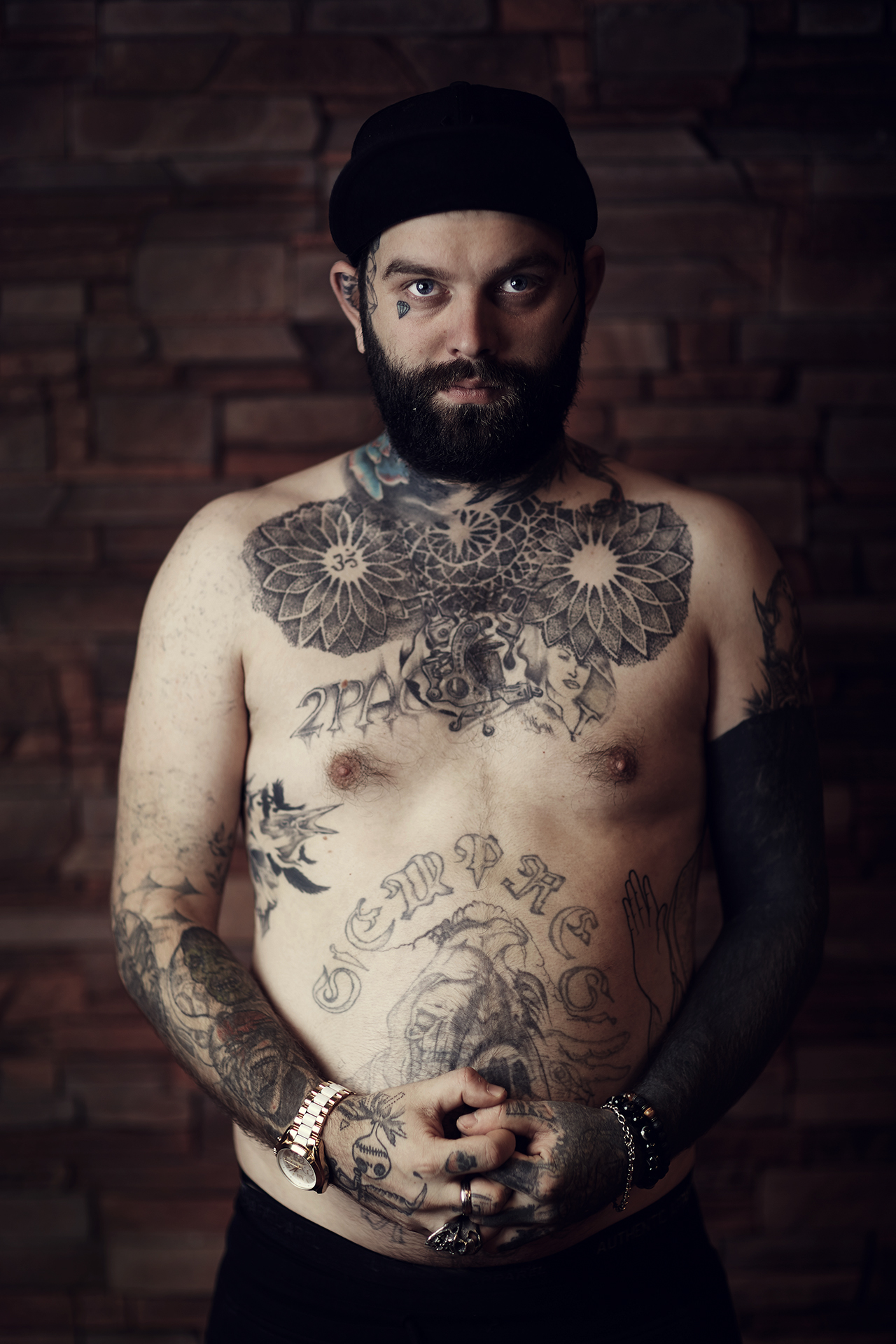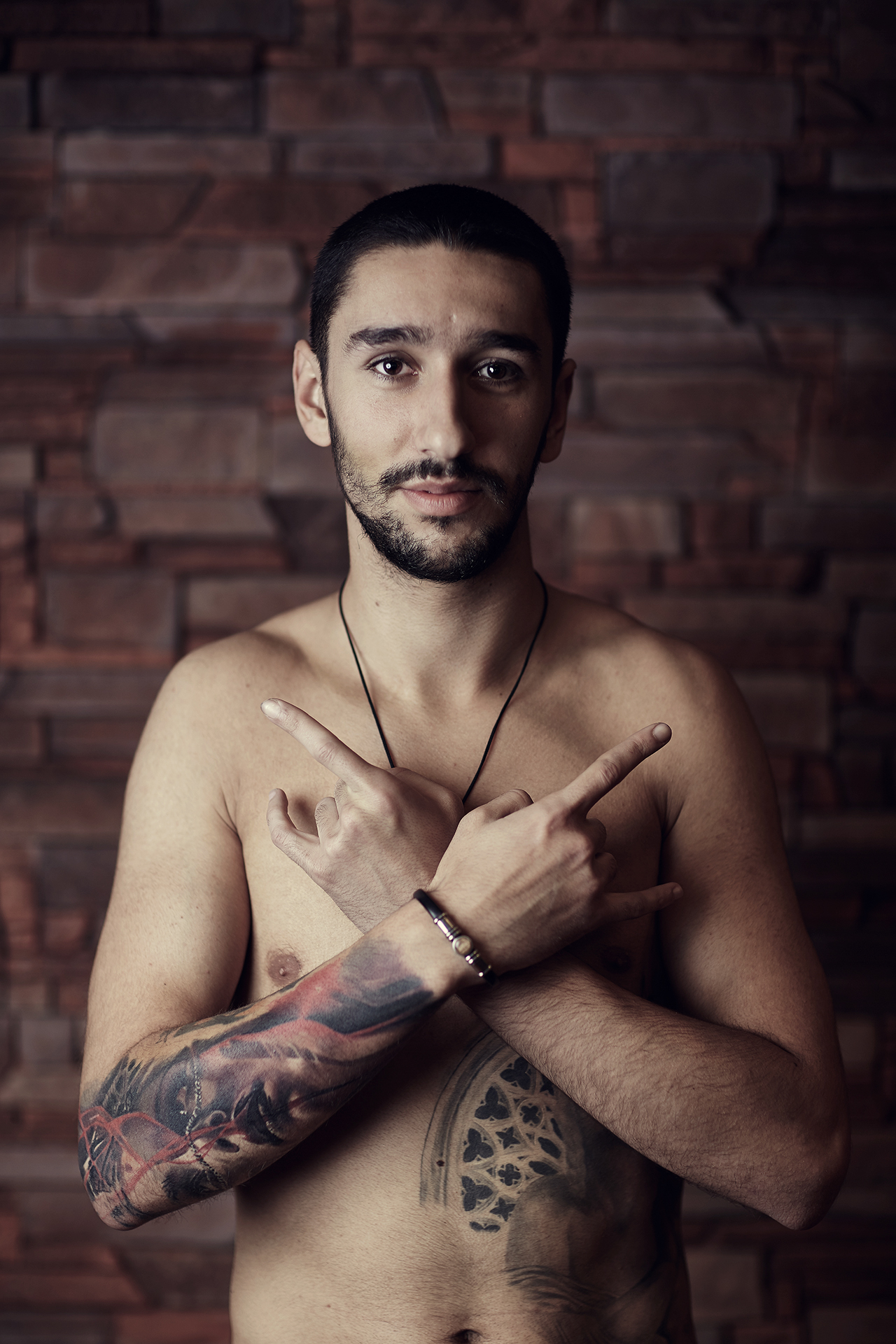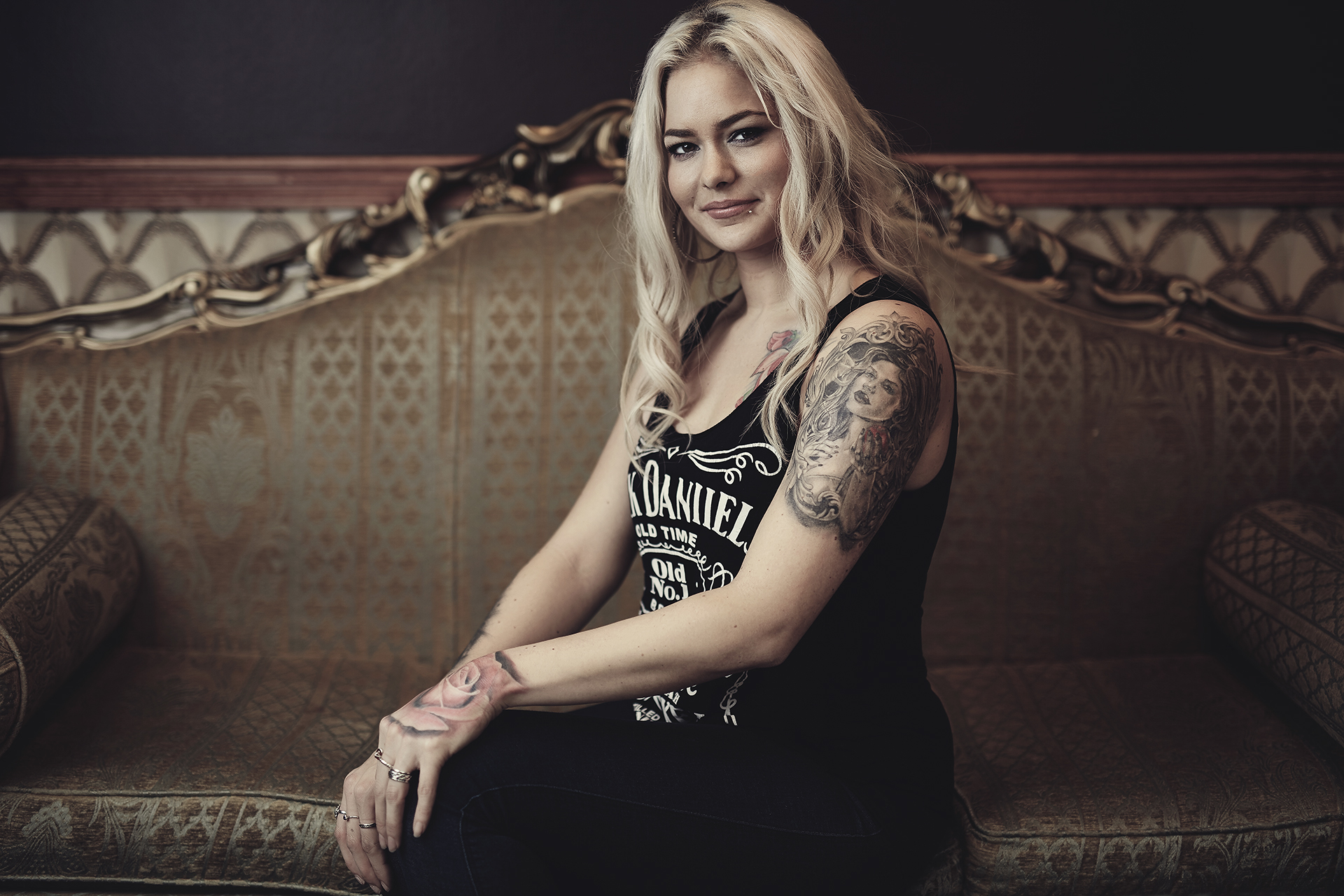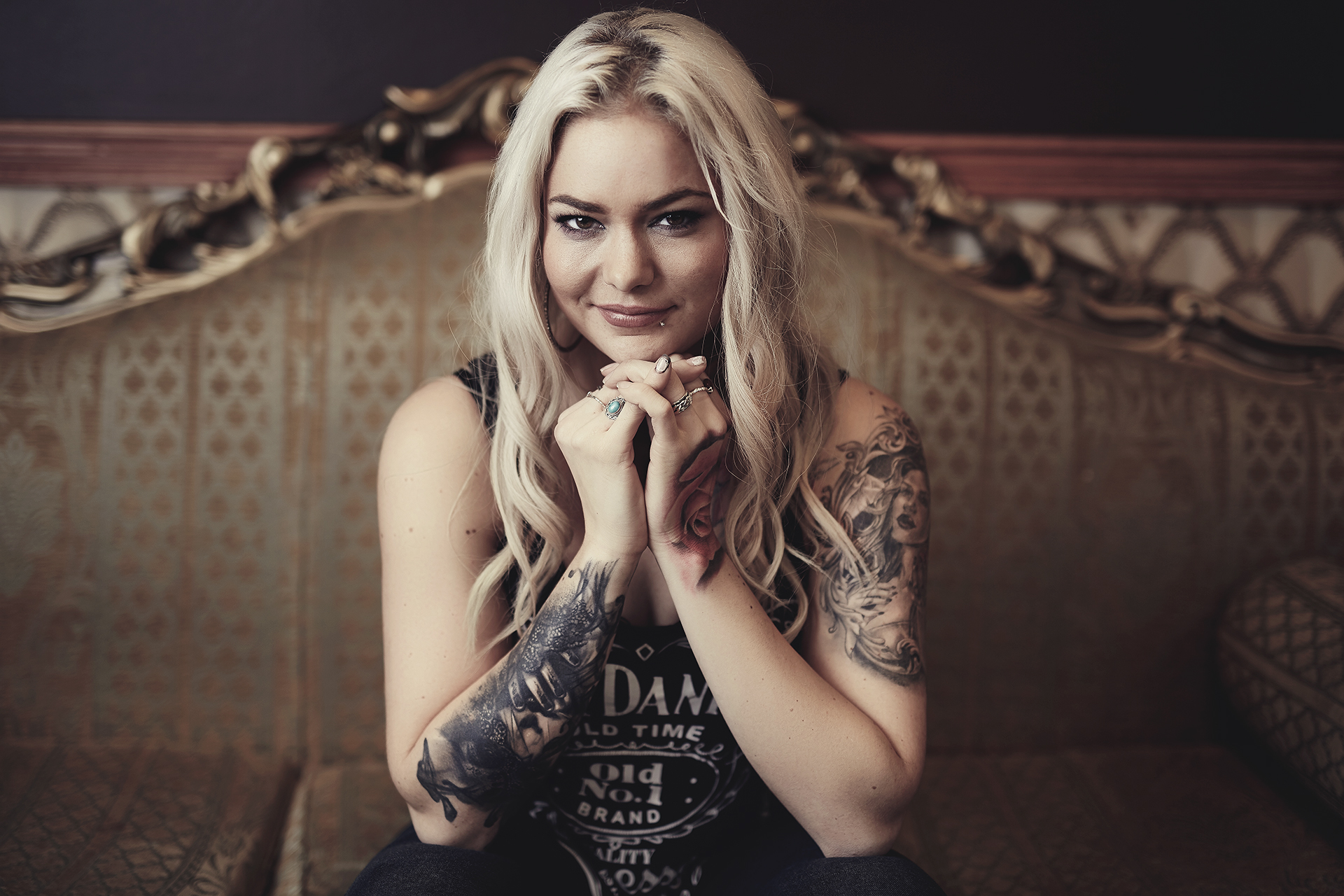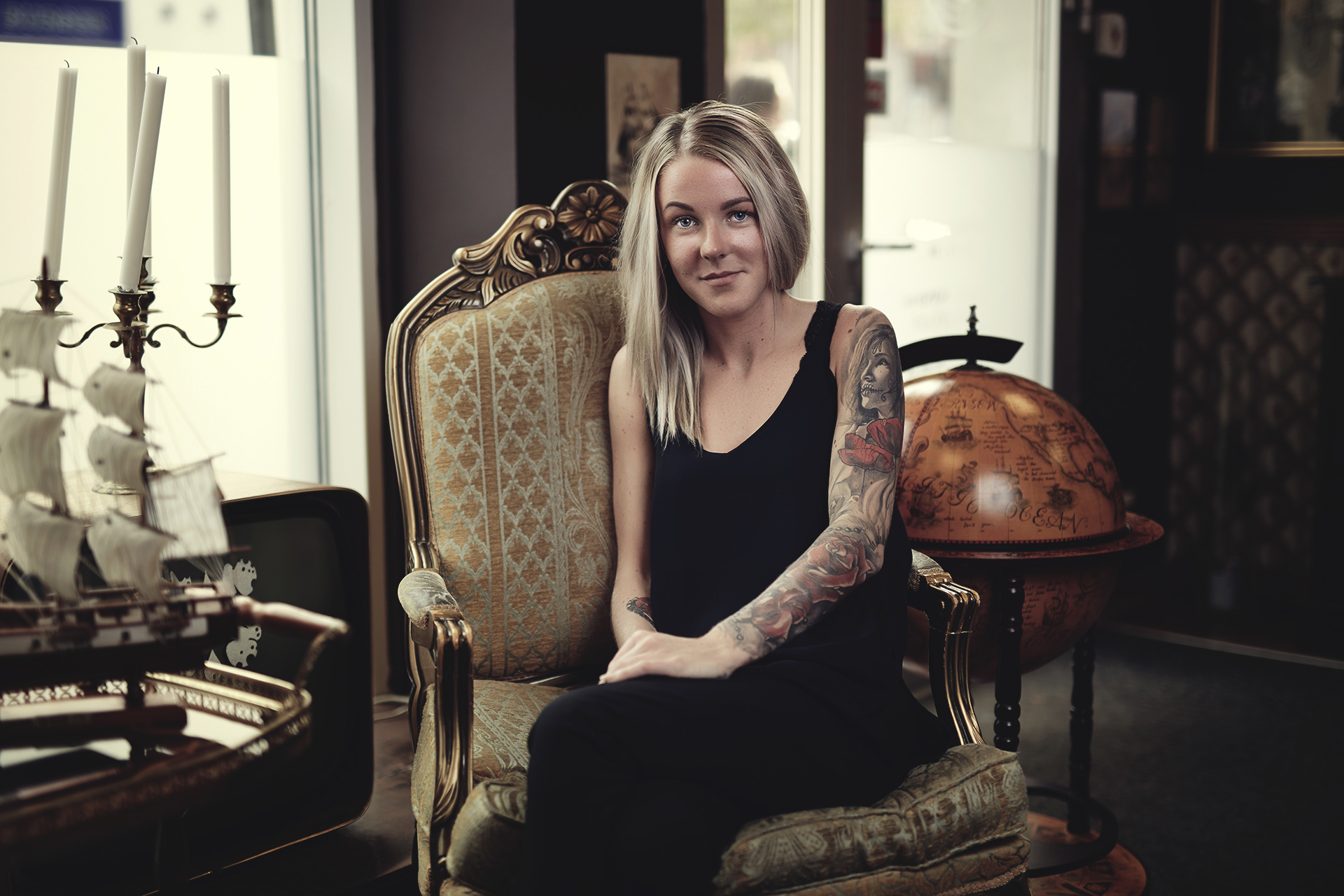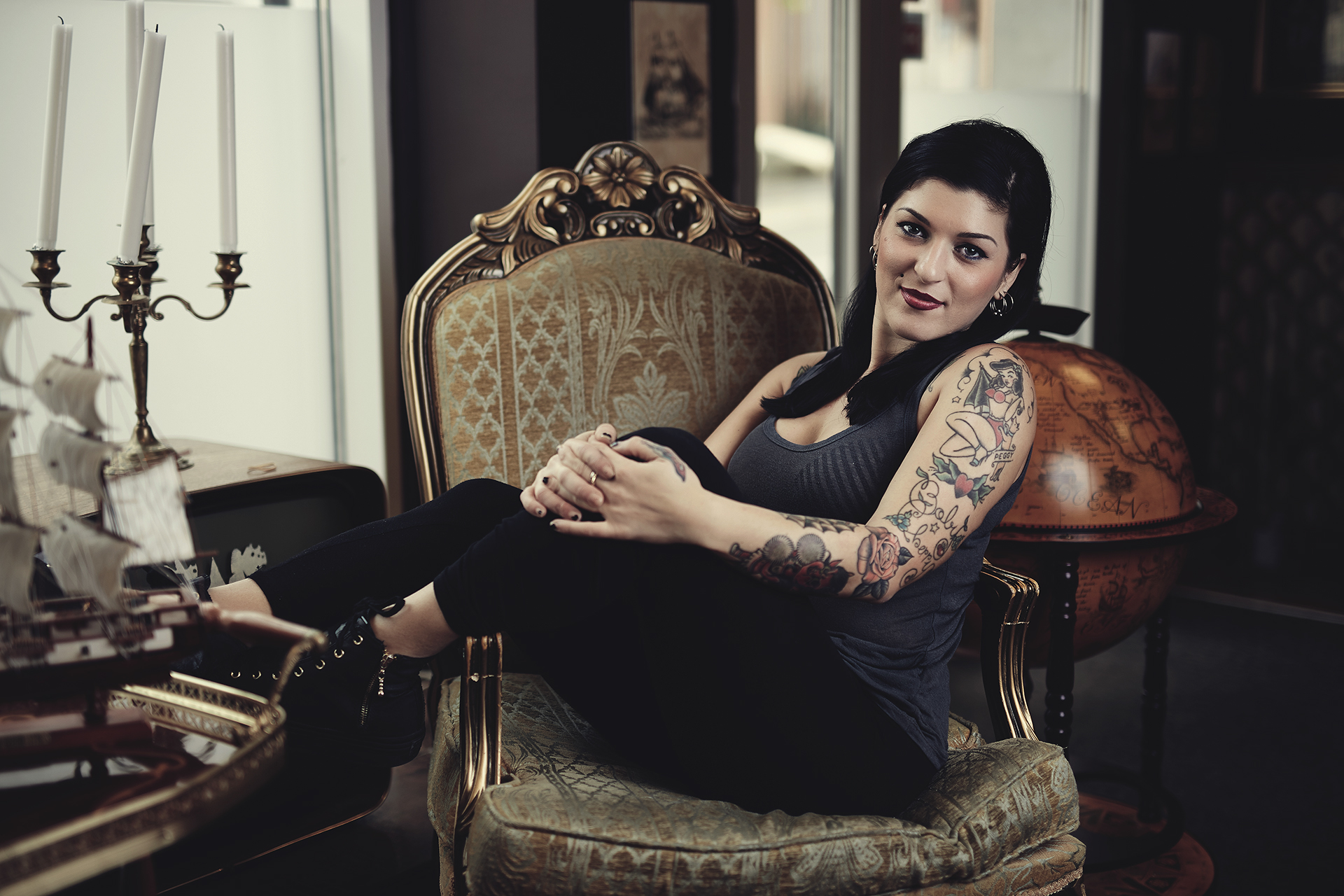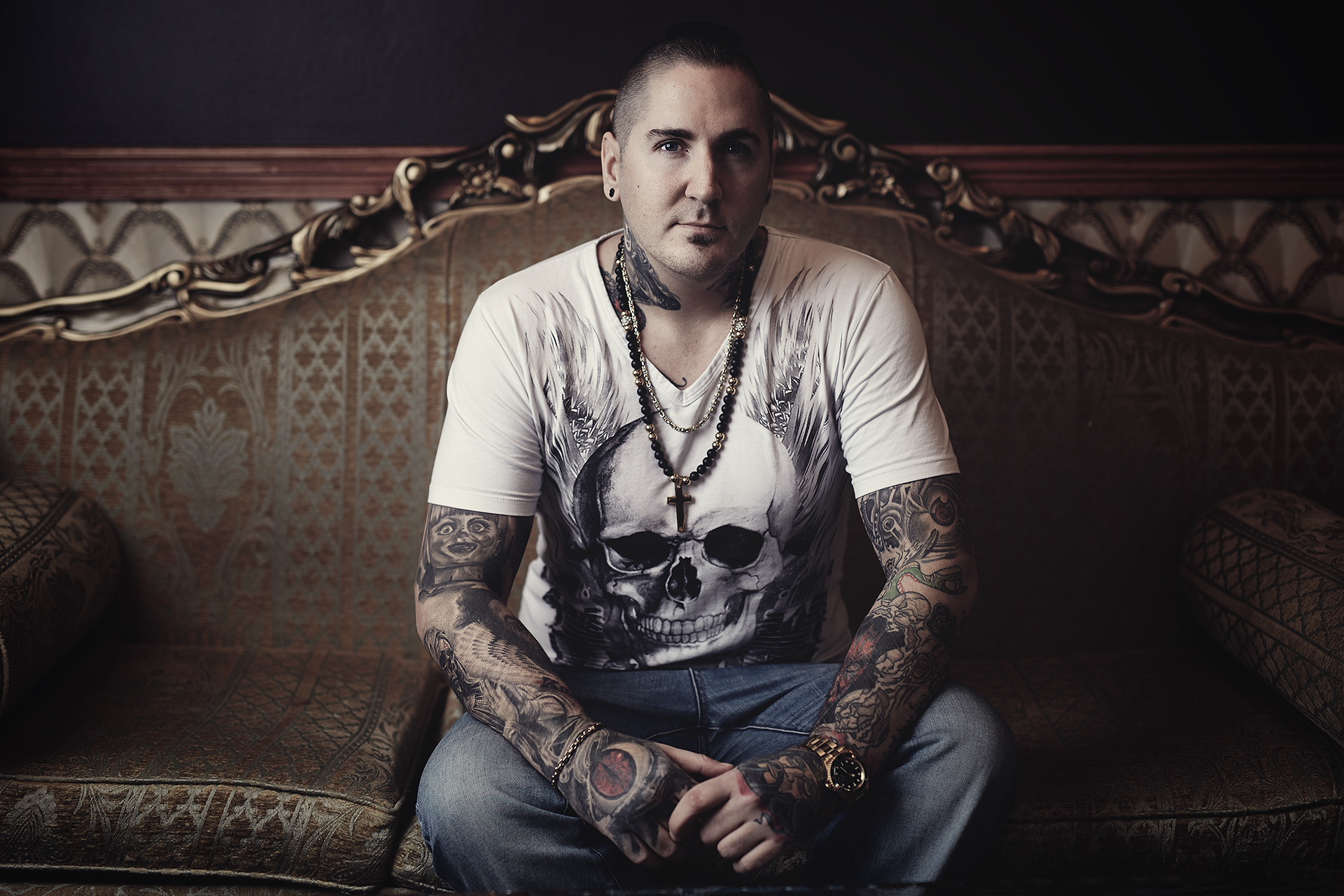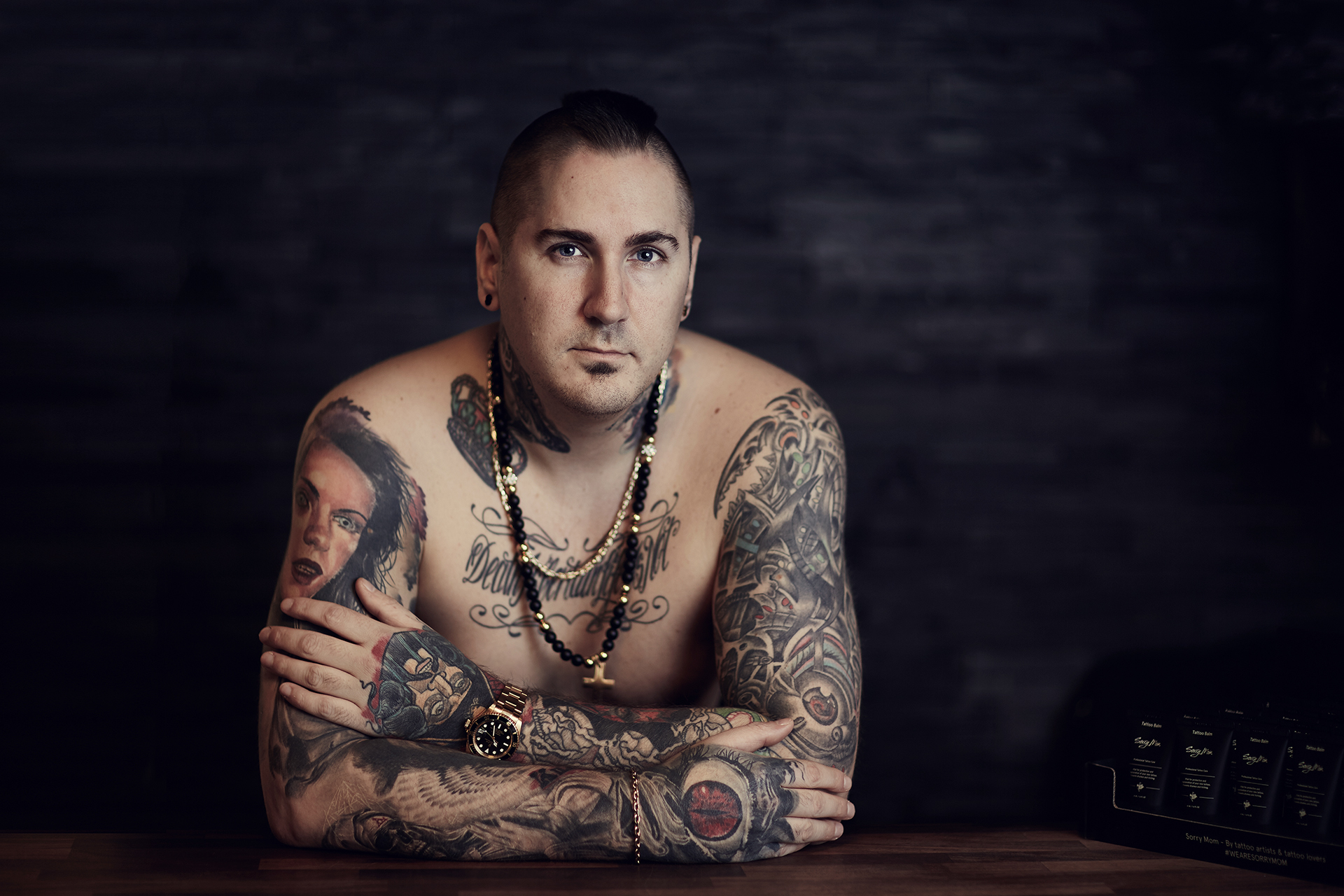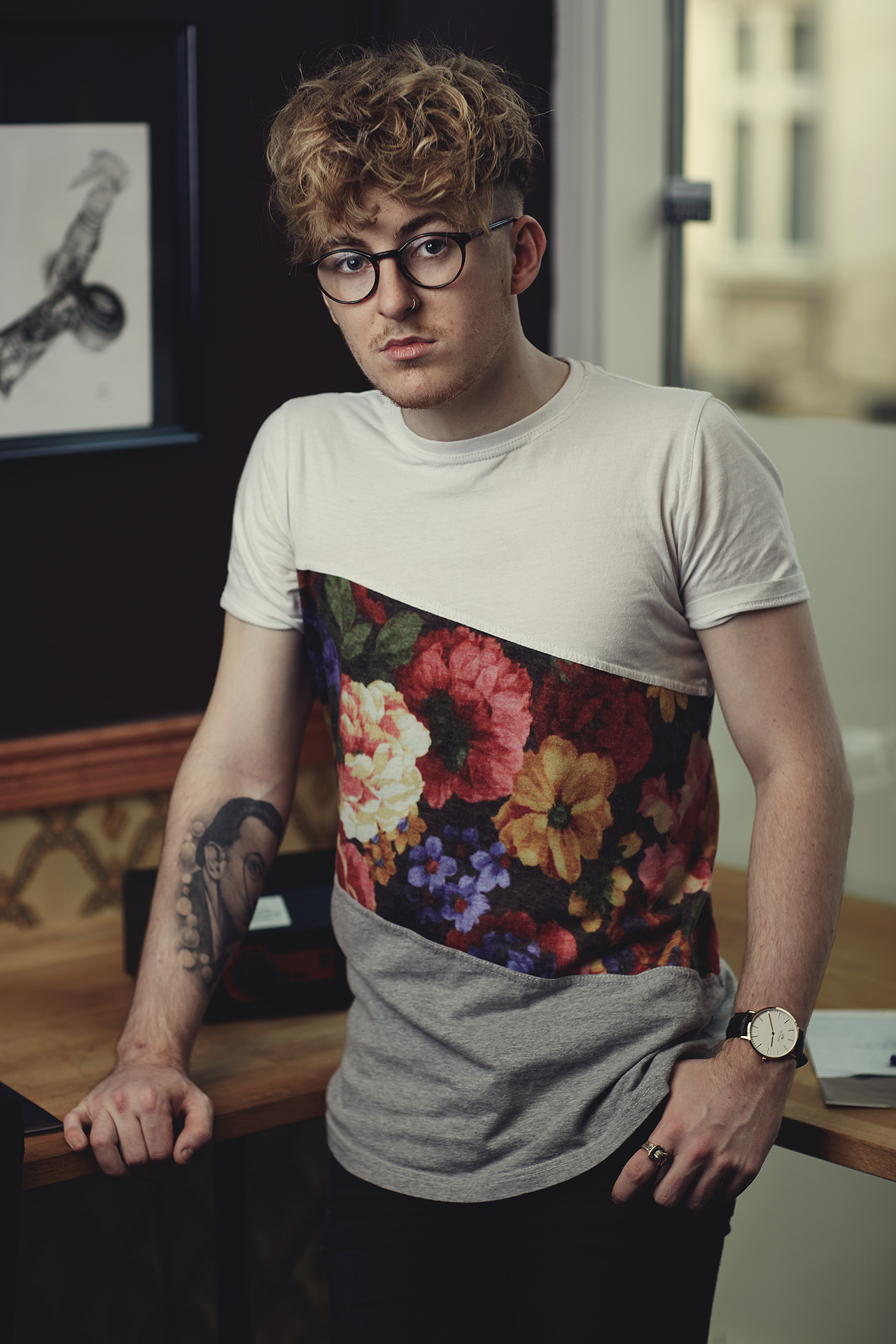 I then stepped outside and took a few portraits mixing ambient light with my flash unit. I used a Vari-ND filter for shallow depth of field along with flash.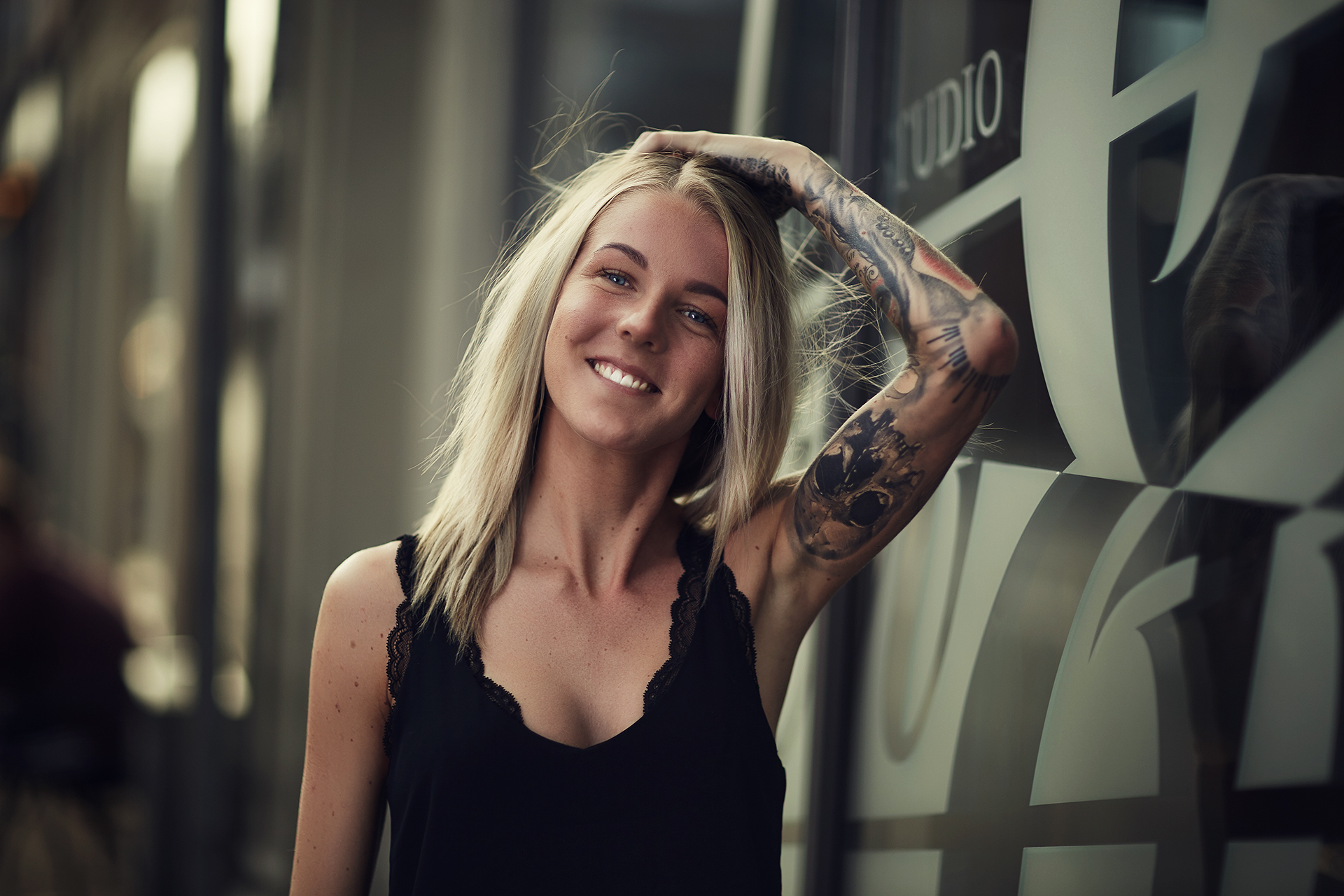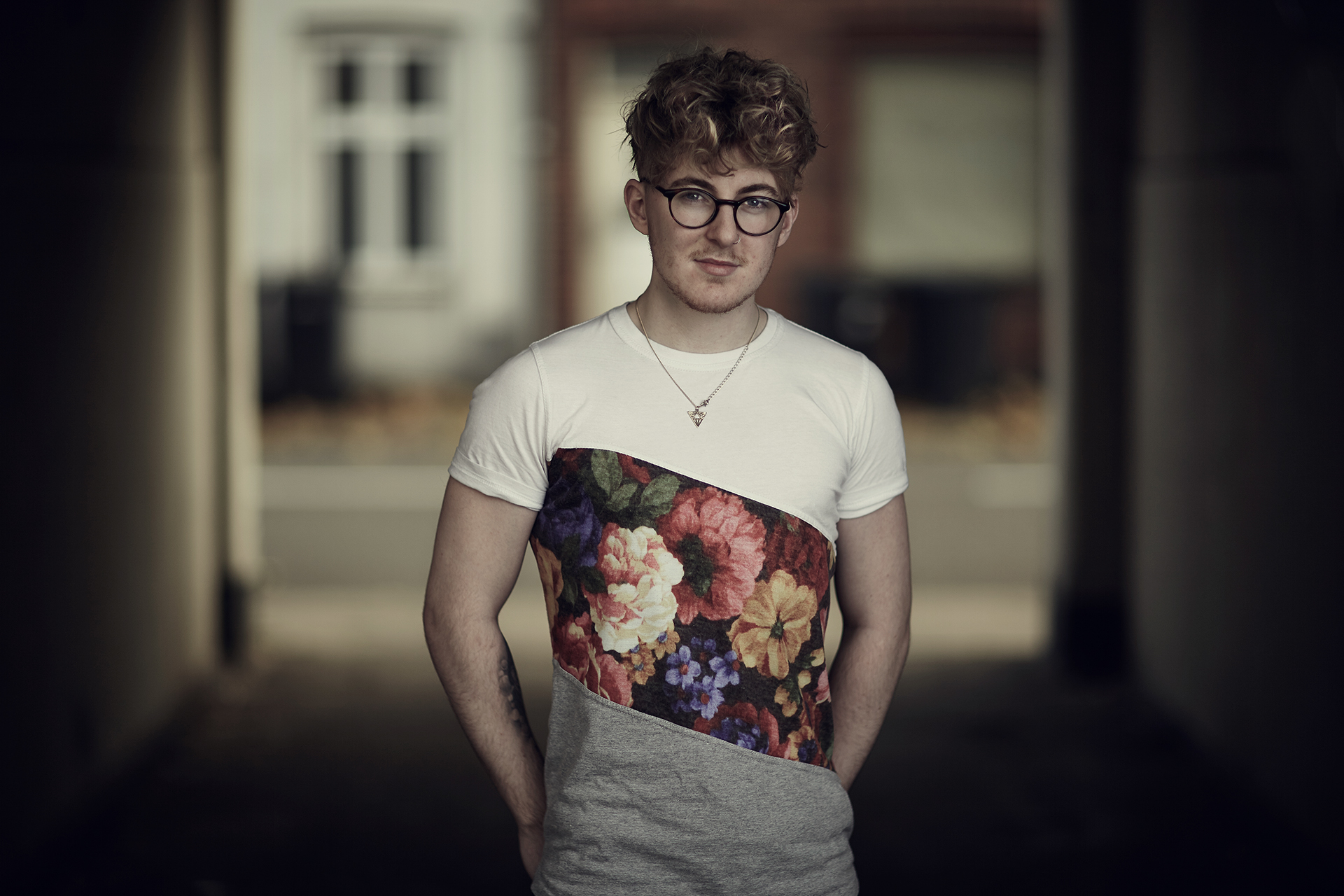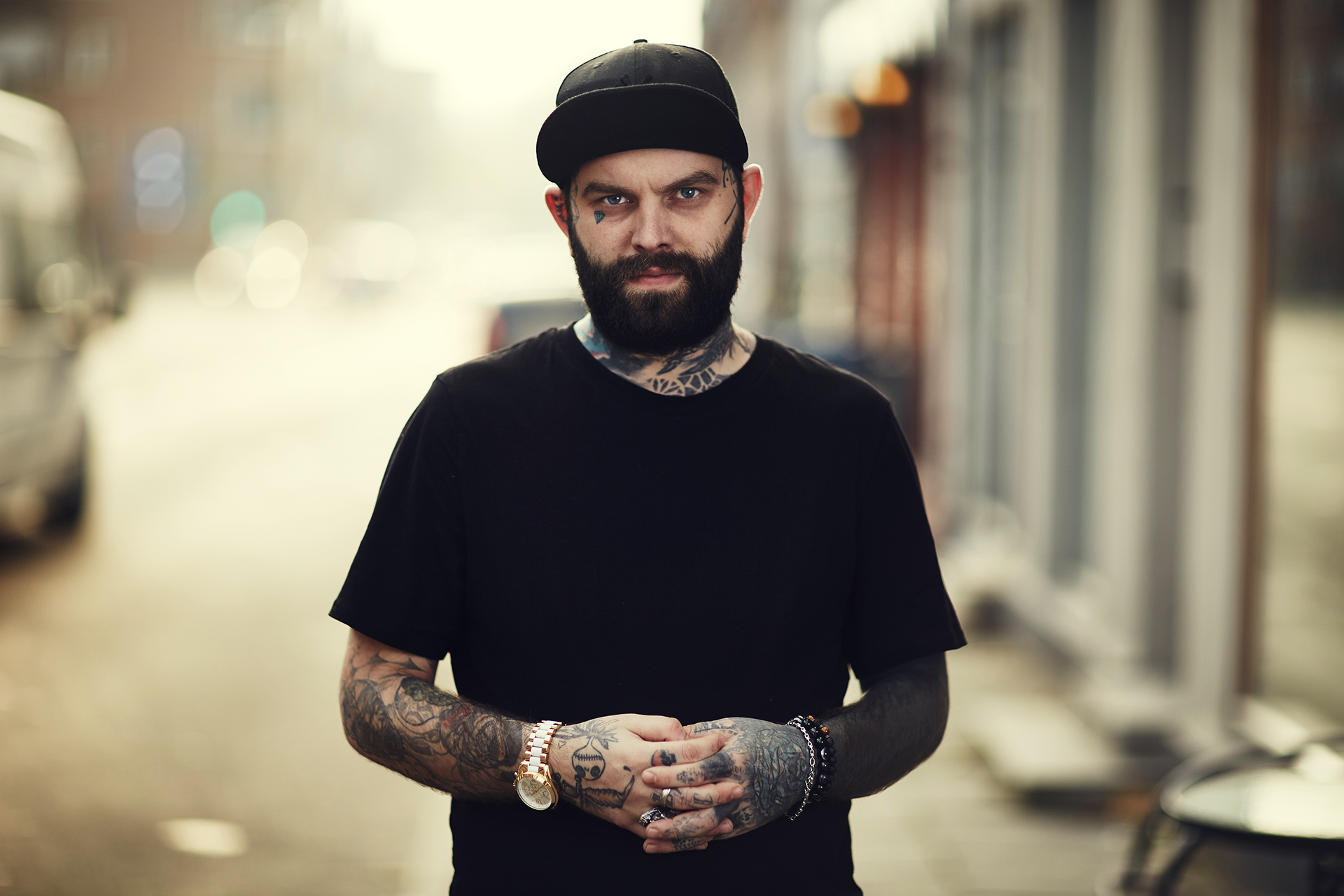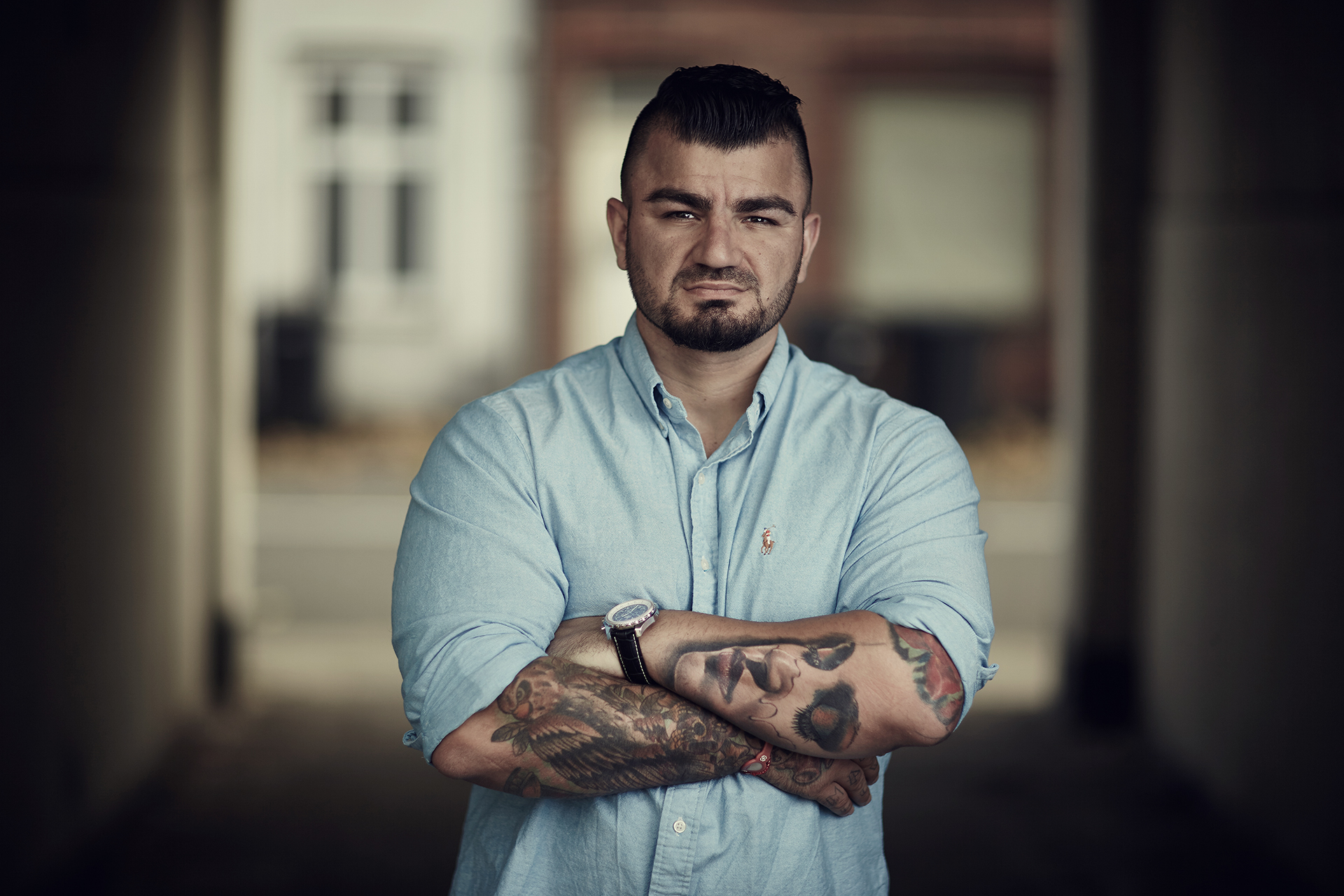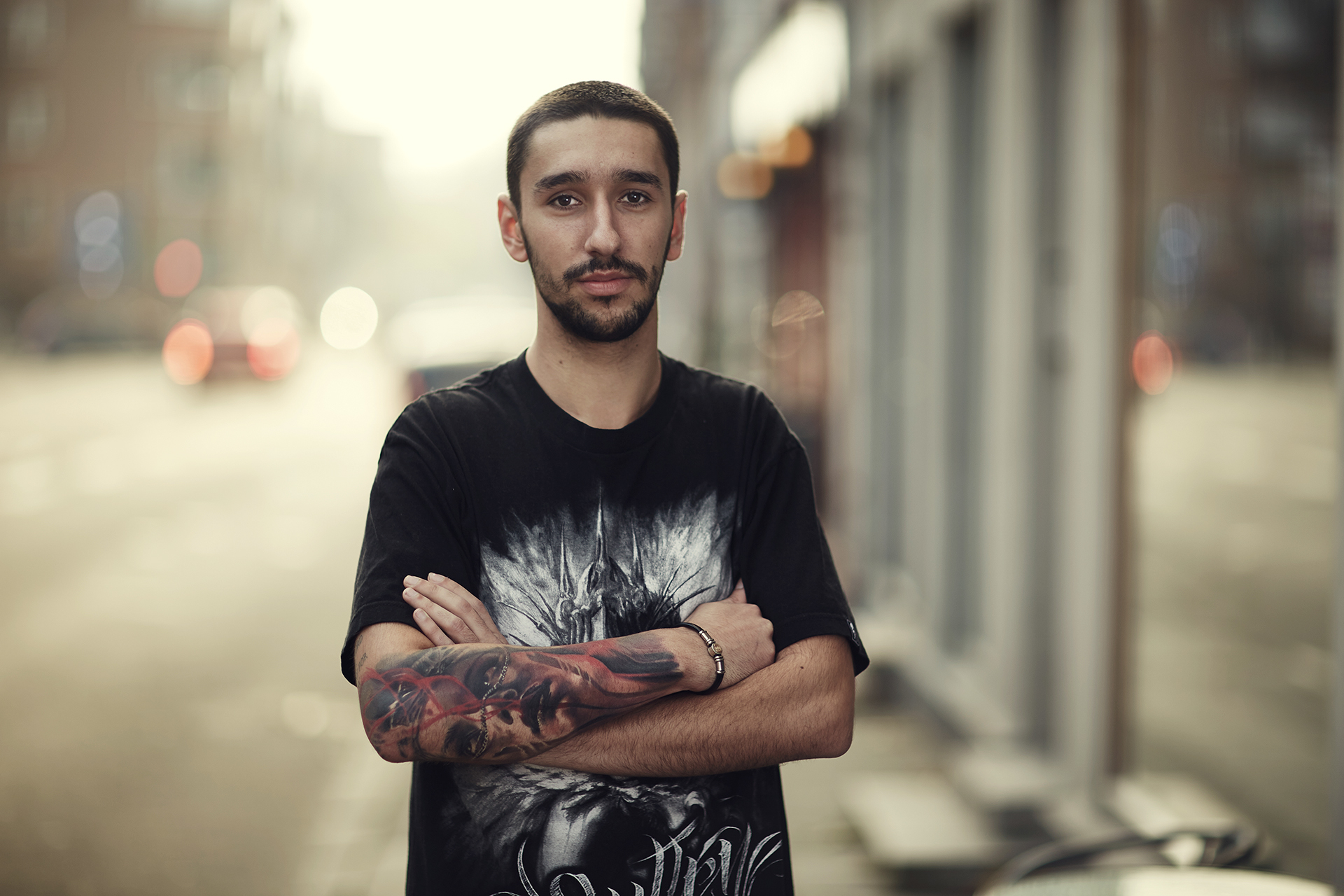 I wrapped it up with a few portraits of Hawaro. Hawaro has some beautiful art work on his body and it was amazing to get to shoot the artwork...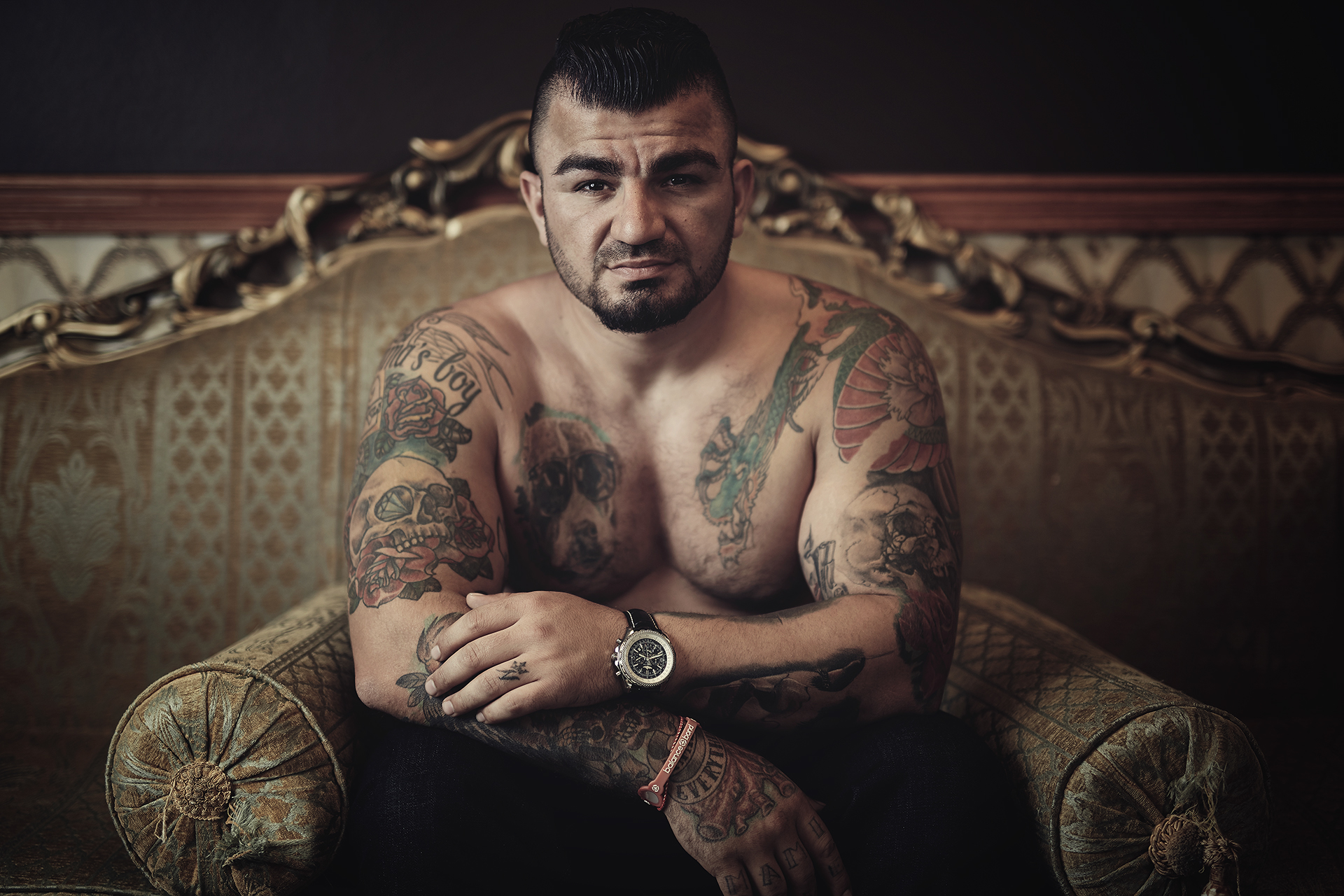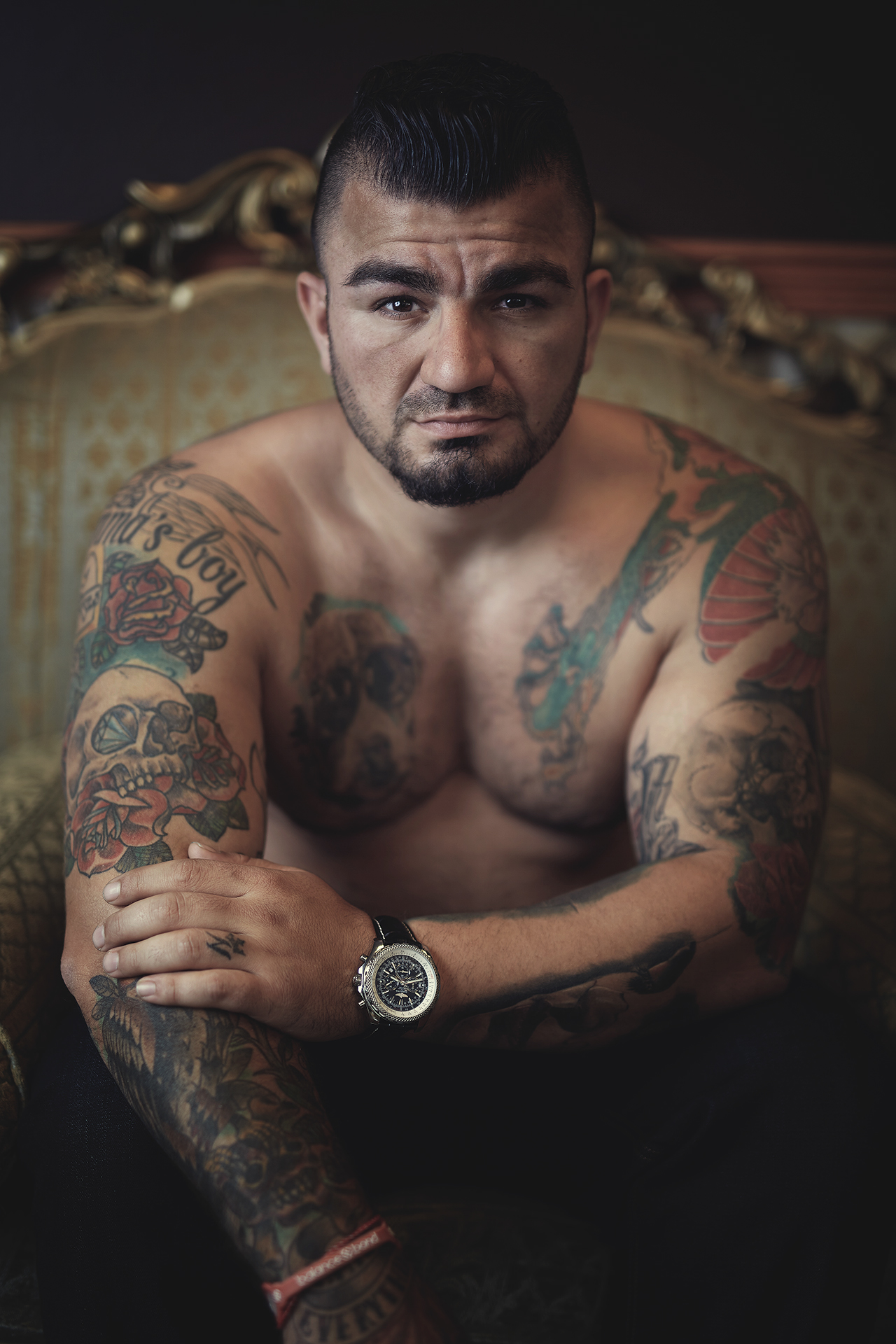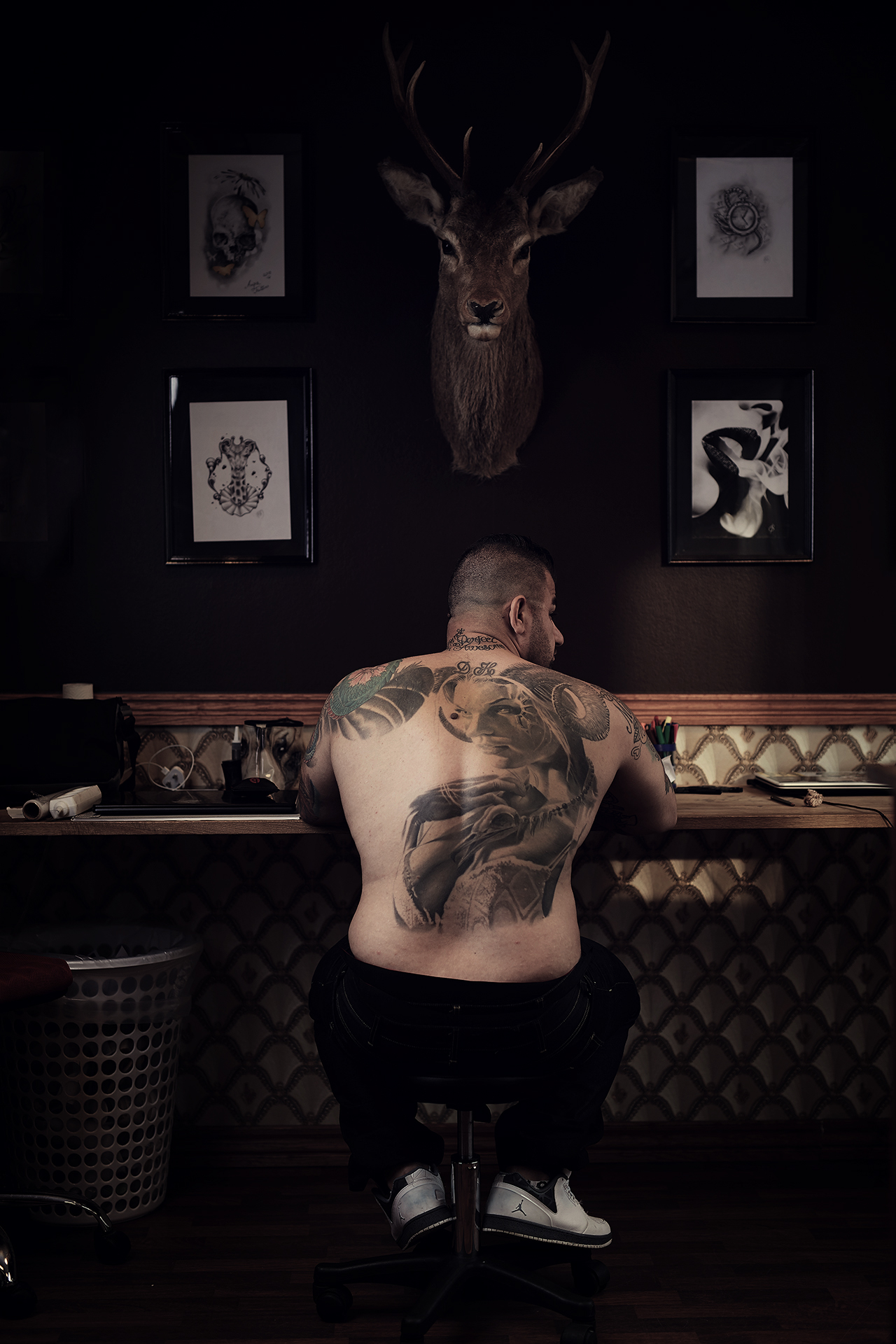 In the morning before I started shooting portraits of the tattoo artists, I went over to the Barber shop where Hawaro had an appointment. I loved the barber shop's ambience and the decor inside. I instantly knew I had to take a portrait of Hawaro here. I ended up taking the portrait of the barber as well...
Just before you go to the pictures, I have to say this when I took these shots, I just fell in love with the Fuji and the Classic Chrome profile! Just in case you're interested, the following three shots were taken with a Fuji X-T1 and the Fuji 35mm f/1.4 lens.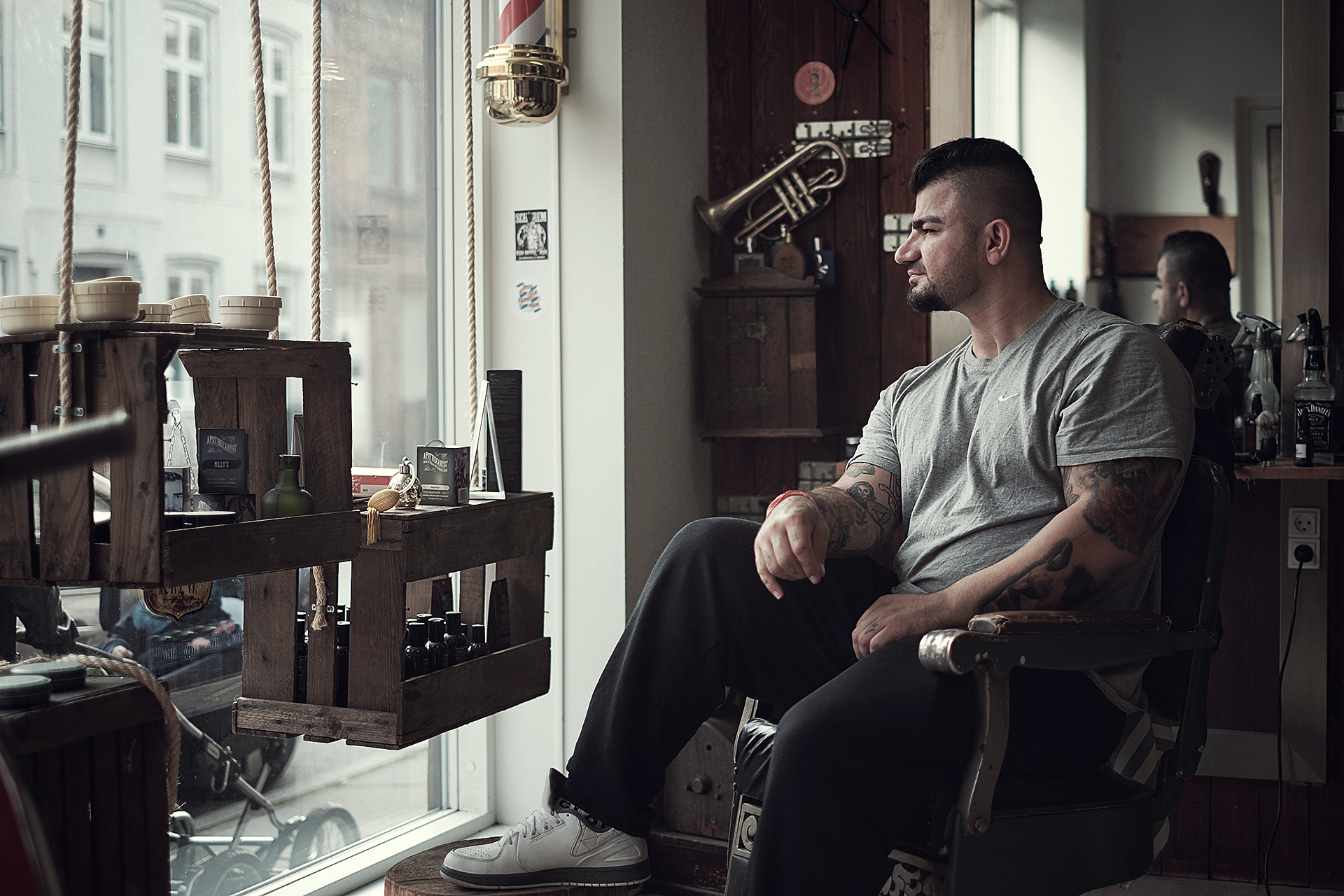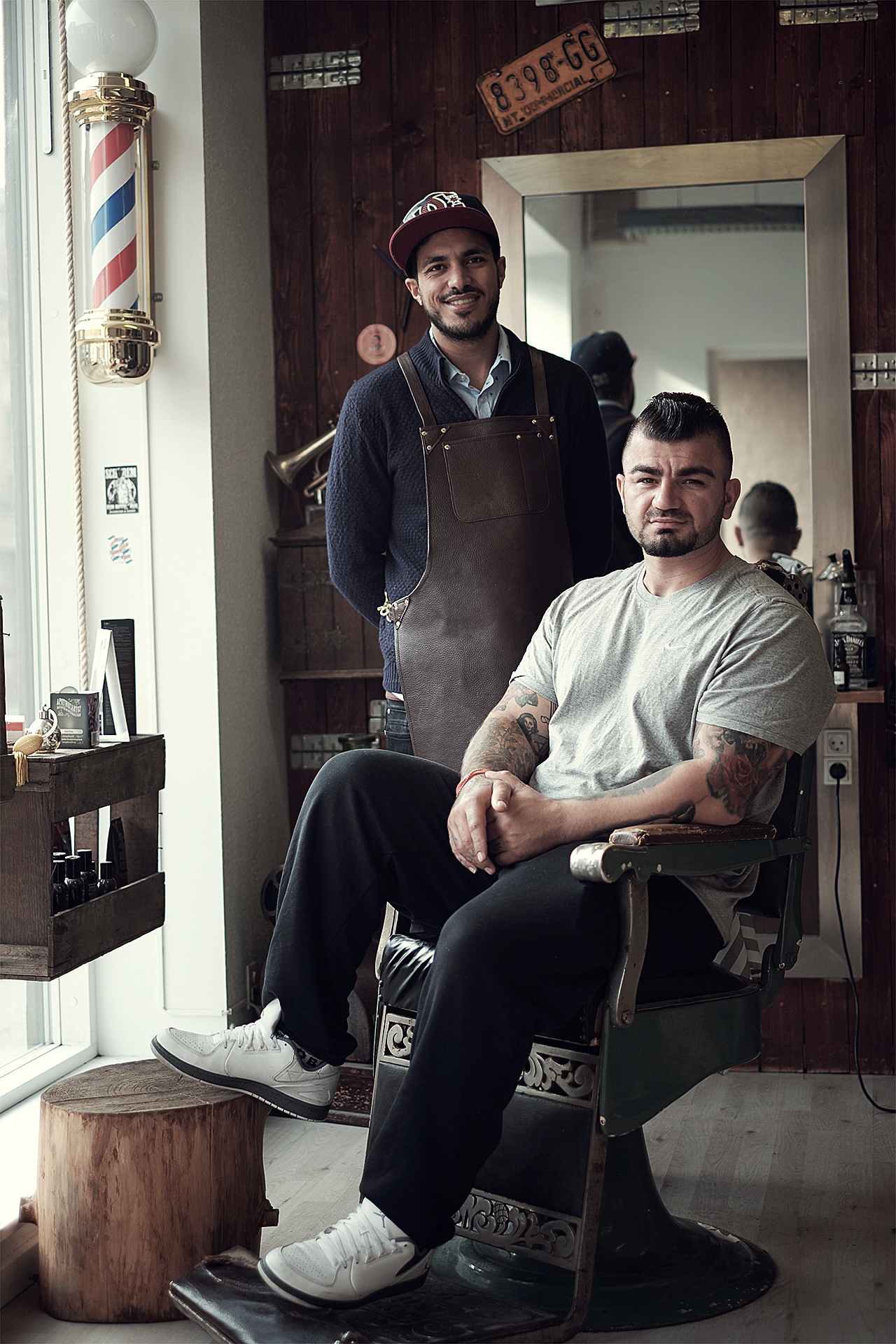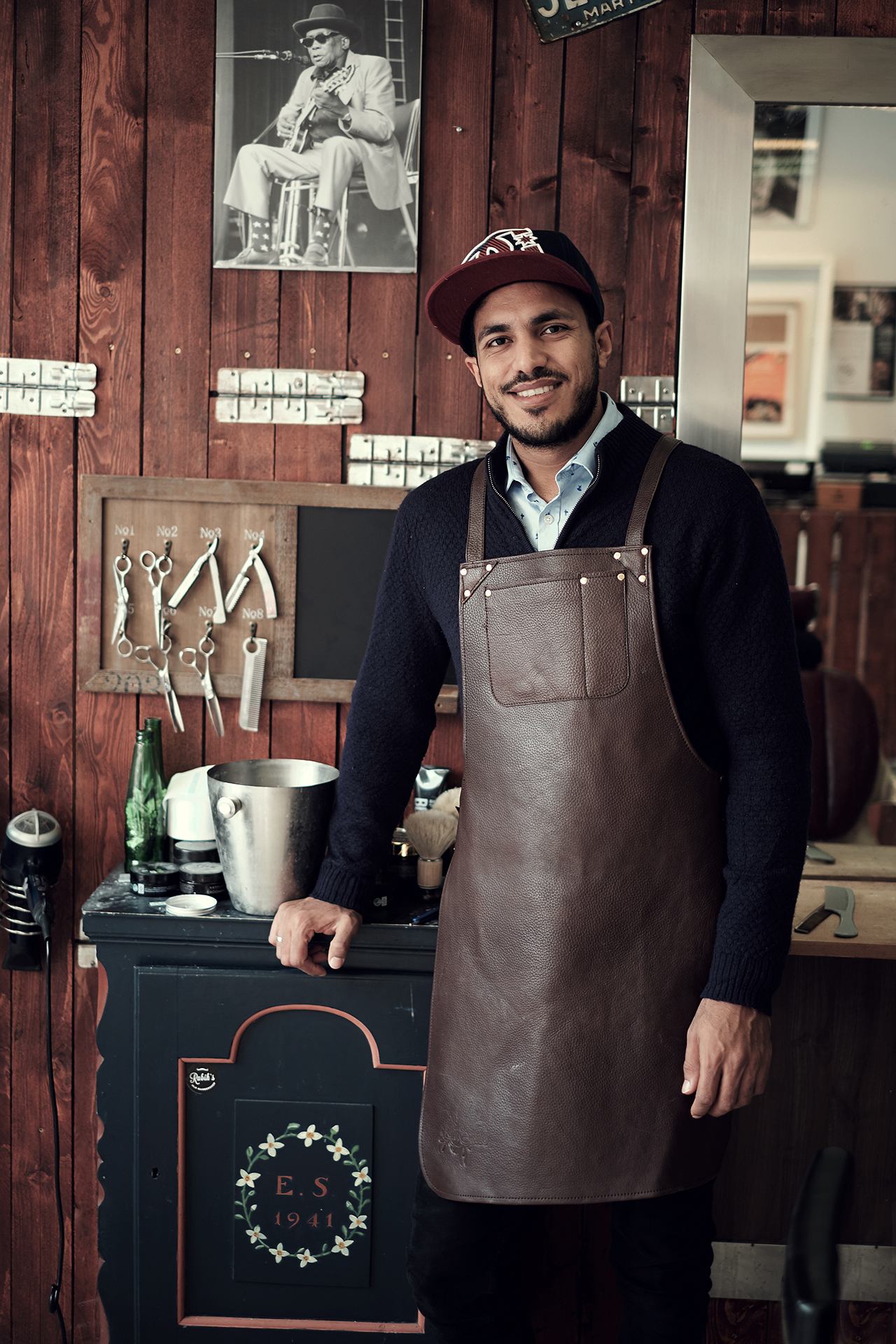 I also took a few candid pictures of the team at work in the studio...All of these were shot with the Fuji X-T1 as well.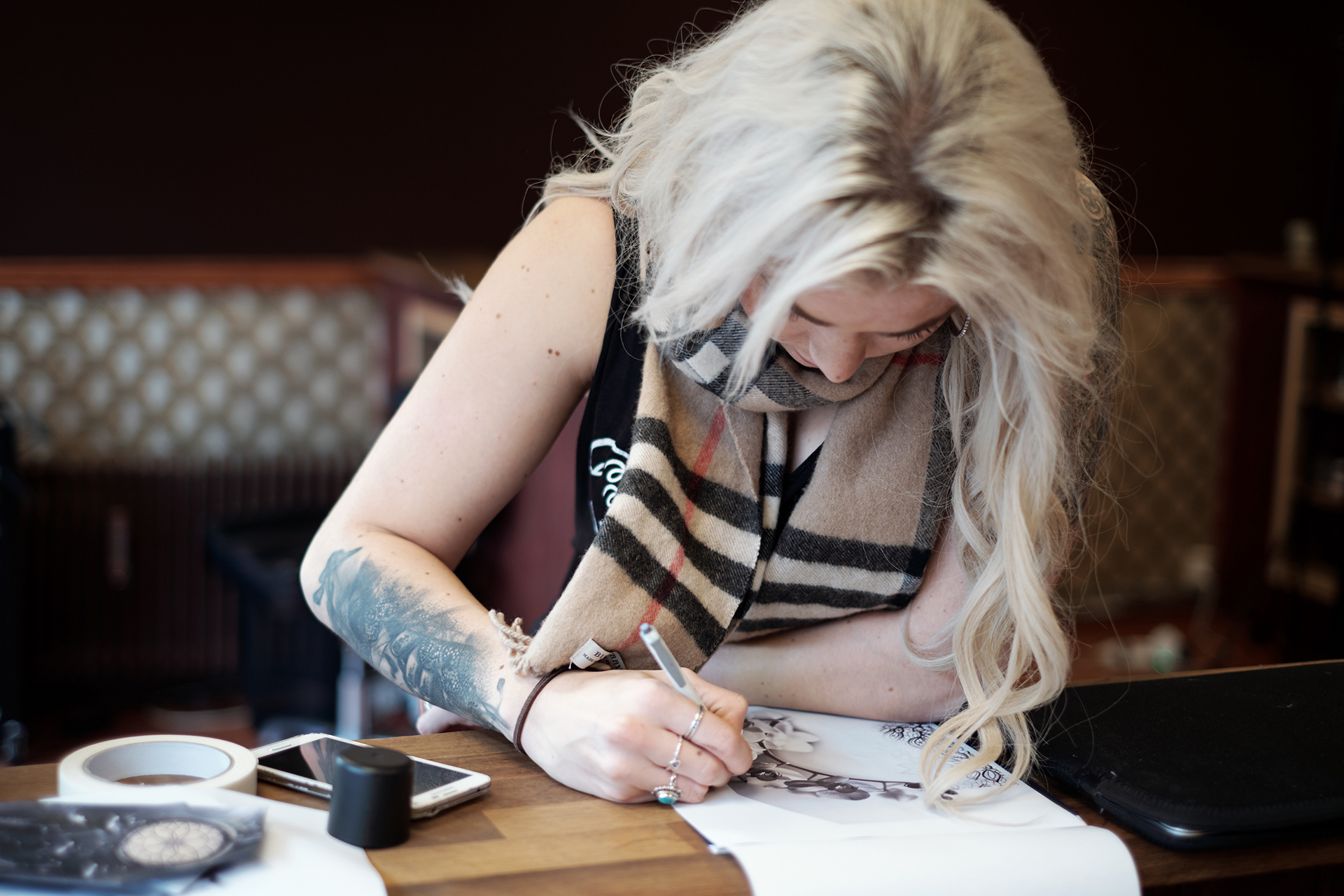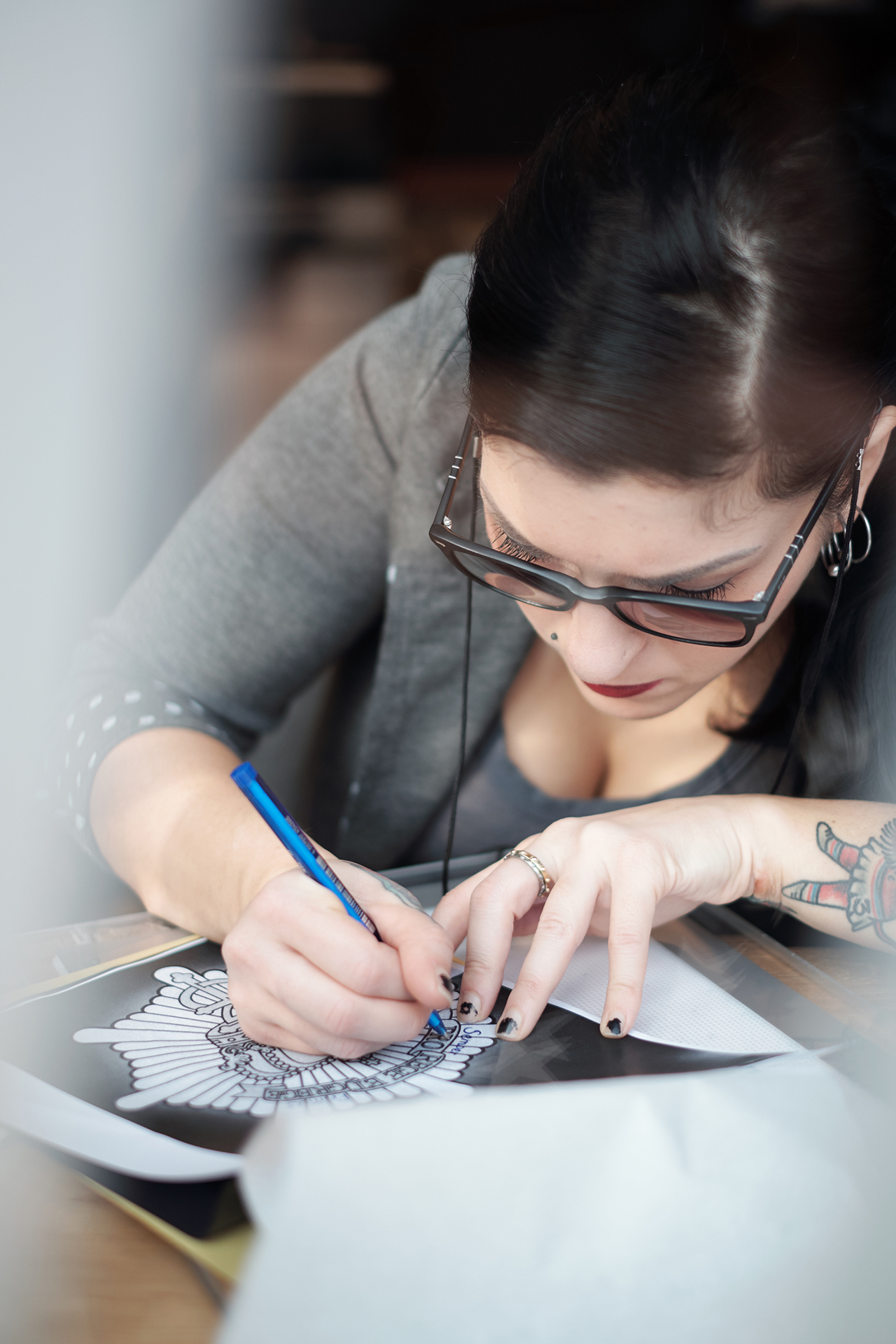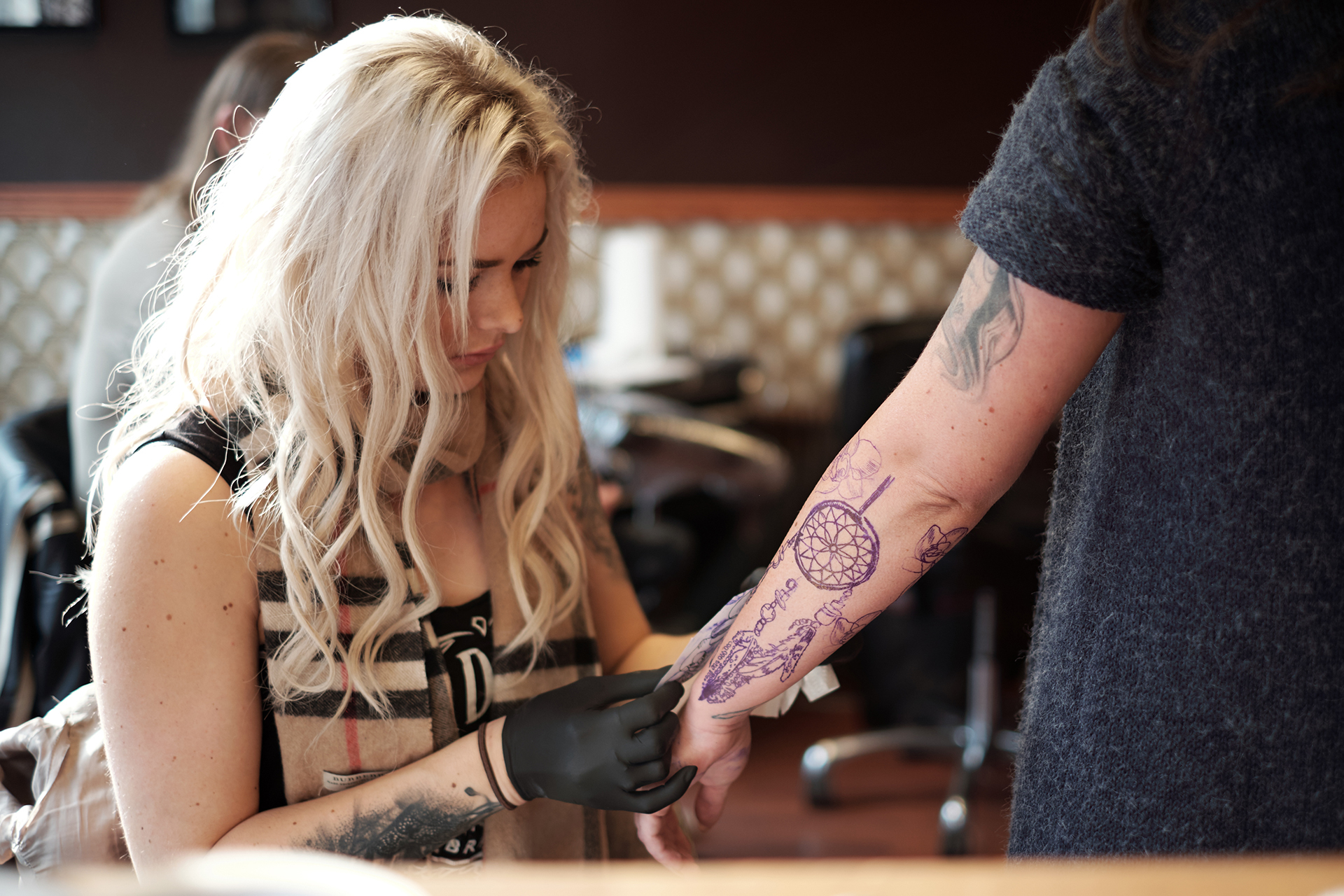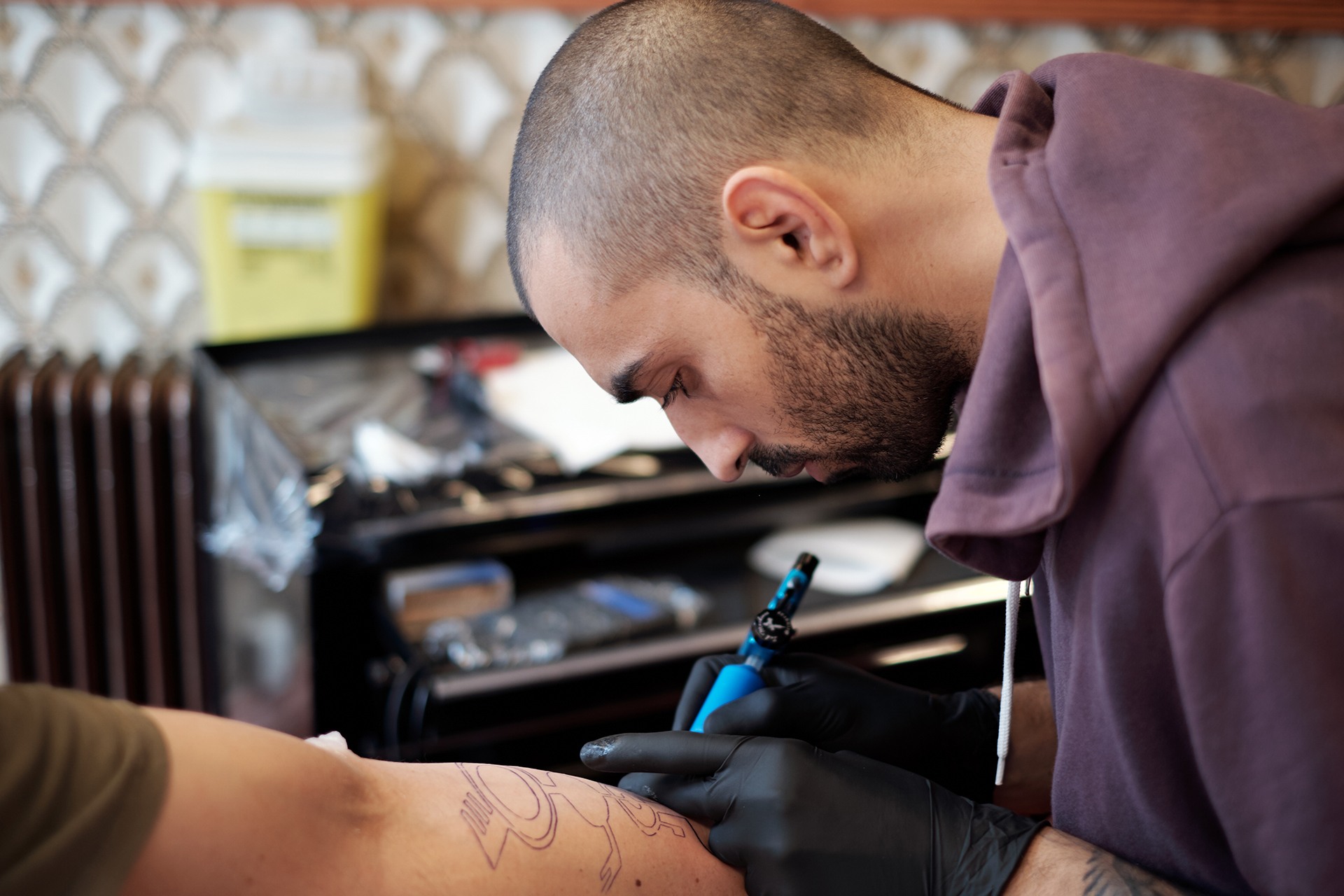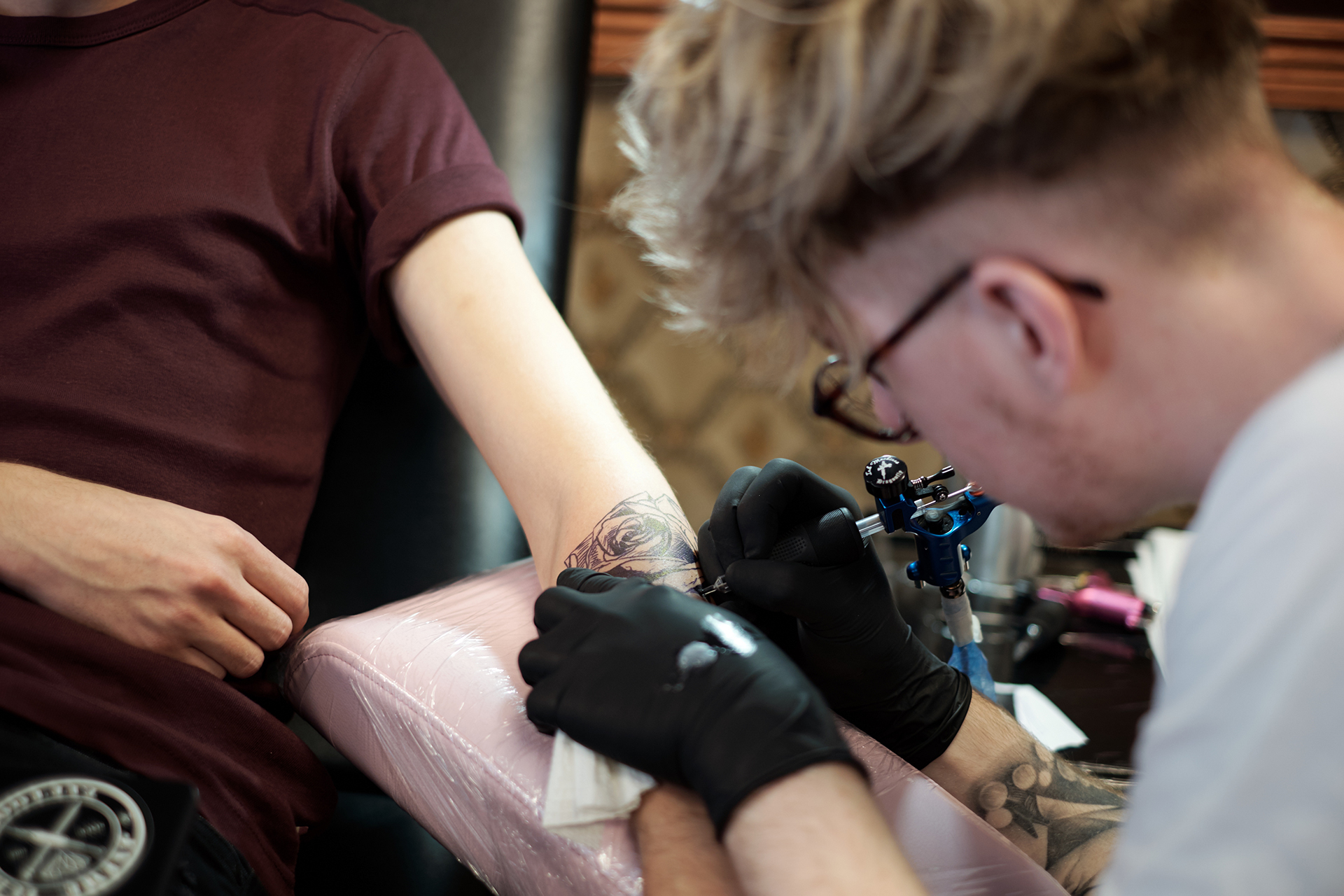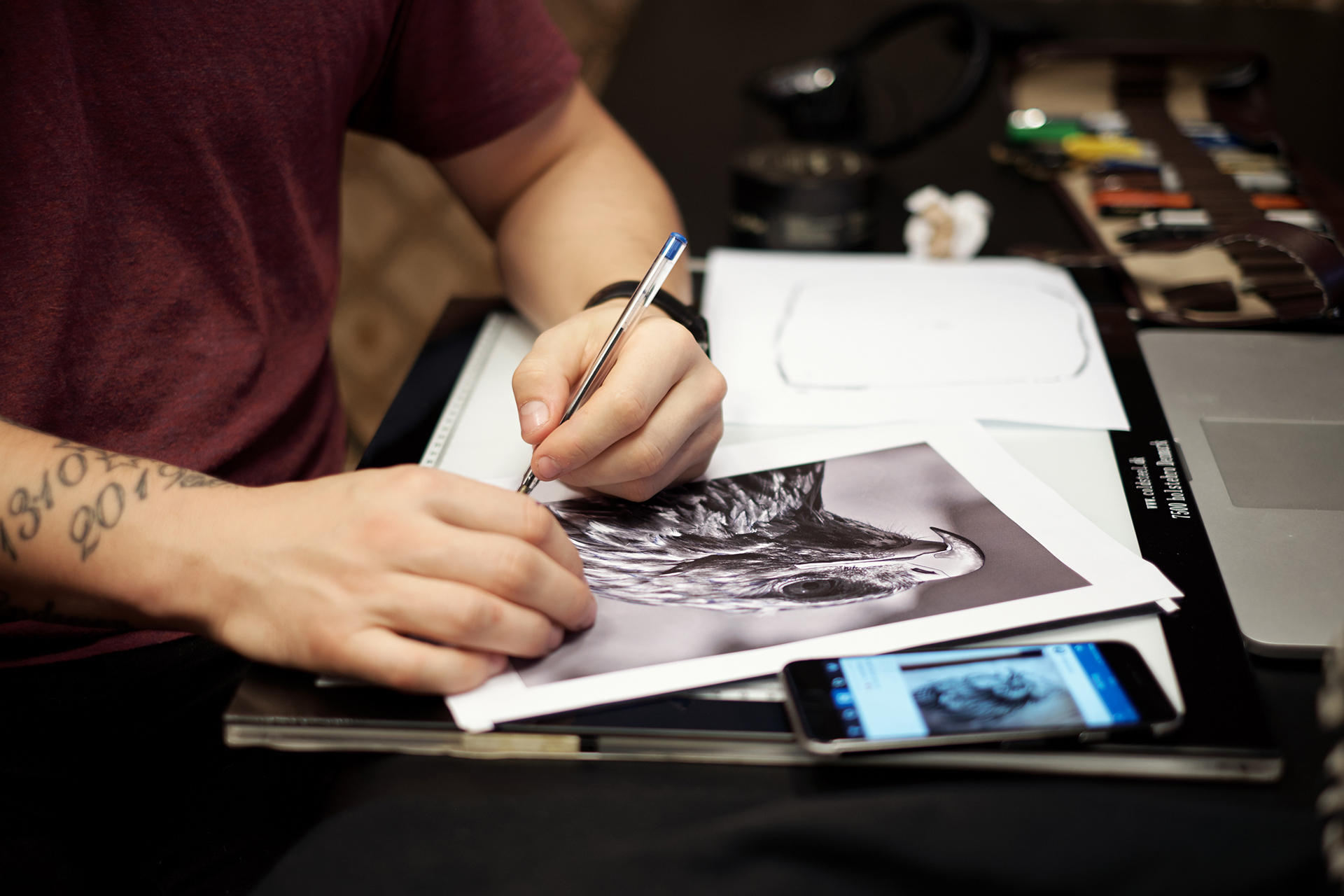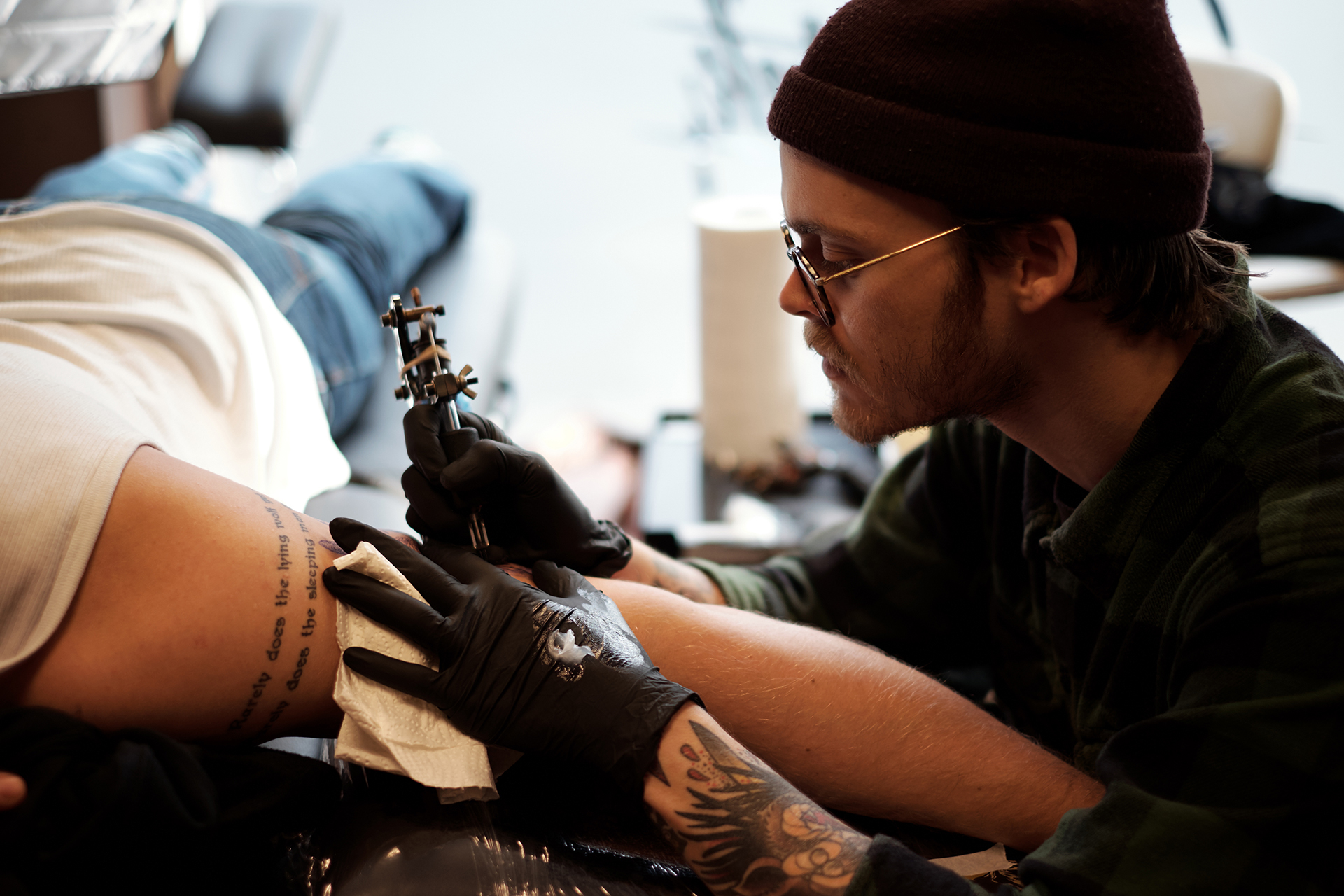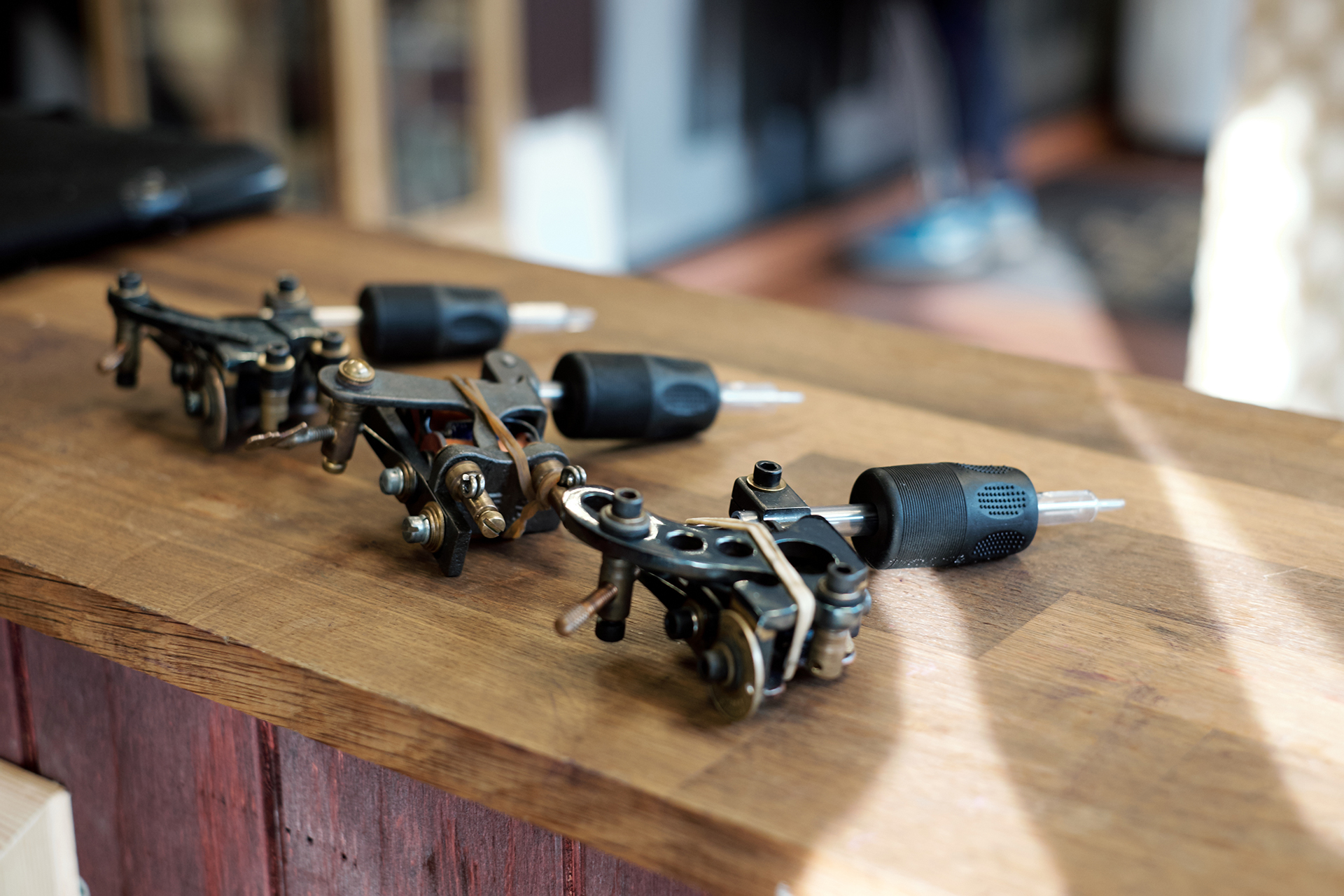 With this we come to the end of this series. I hope you loved the pictures! If you did, I would be glad to know if you hit the appreciate button and even better if you left a comment below!
Again a big thanks to the team at Iron & Ink for letting me shoot with them..its always super awesome to work with a very talented team!
Best regards,
Deb